Spread CMT Awareness with CMT Swag …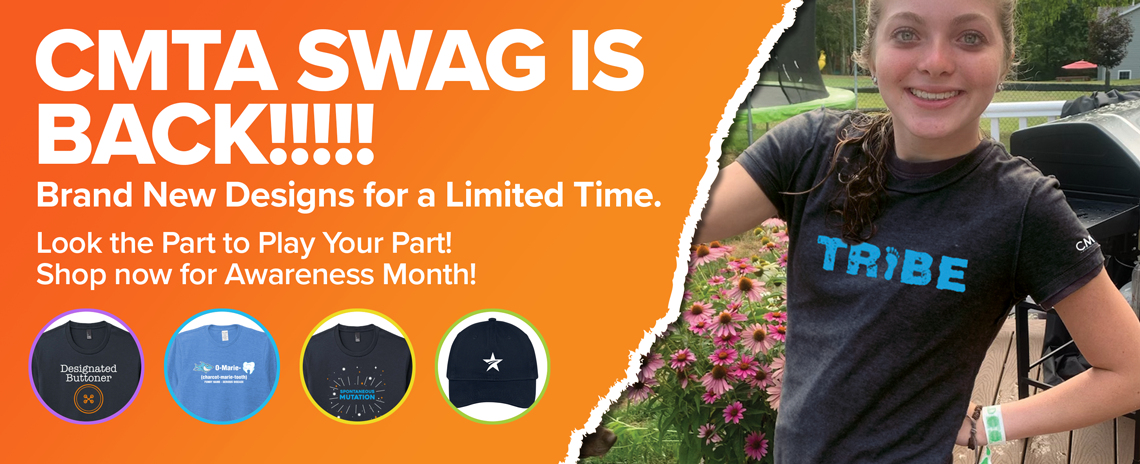 The CMTA is excited to share our fun new designs of t-shirts, hats and more!
The CMTA Swag Store is OPEN for a limited time, so don't miss this chance to spread awareness and support the CMTA in the process!
Order today and get yours in time for Awareness Month!