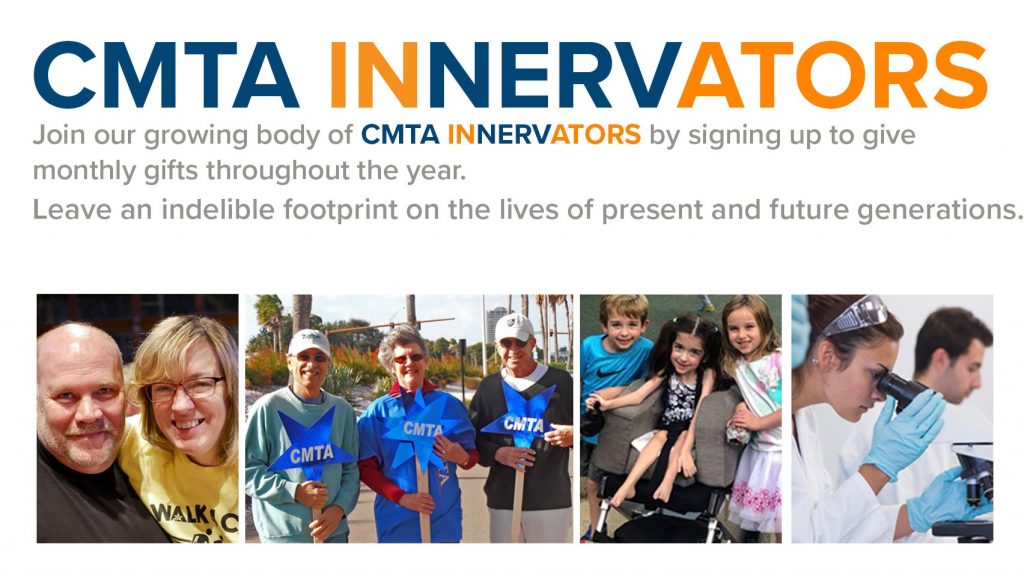 CMTA INNERVATORS are action-oriented game-changers. They sustain the CMTA with monthly gifts throughout the year. Life-changing initiatives like Camp Footprint, treatment-focused research and invaluable educational initiatives depend on steady, reliable support from committed and reliable donors.
If you want to make a lasting difference in the CMTA community, please sign up to be part of the new INNERVATORS program and leave an indelible footprint on the lives of present and future generations. Join now. It's easy, effortless and everlasting!
When you become a CMTA INNERVATOR, you will receive:
A

CMTA

IN

NERV

ATORS

welcome letter
A one-year printed copy of our quarterly newsletter, The CMTA Report
Special mention in The CMTA Report
One free pair of Aetrex shoes (Monthly donation of at least $25 for one year required)
Mention in the

IN

NERV

ATORS

Hall of Fame
Thank you for being a beacon of hope for our community and creating a strong and lasting foundation.