CMT1A Research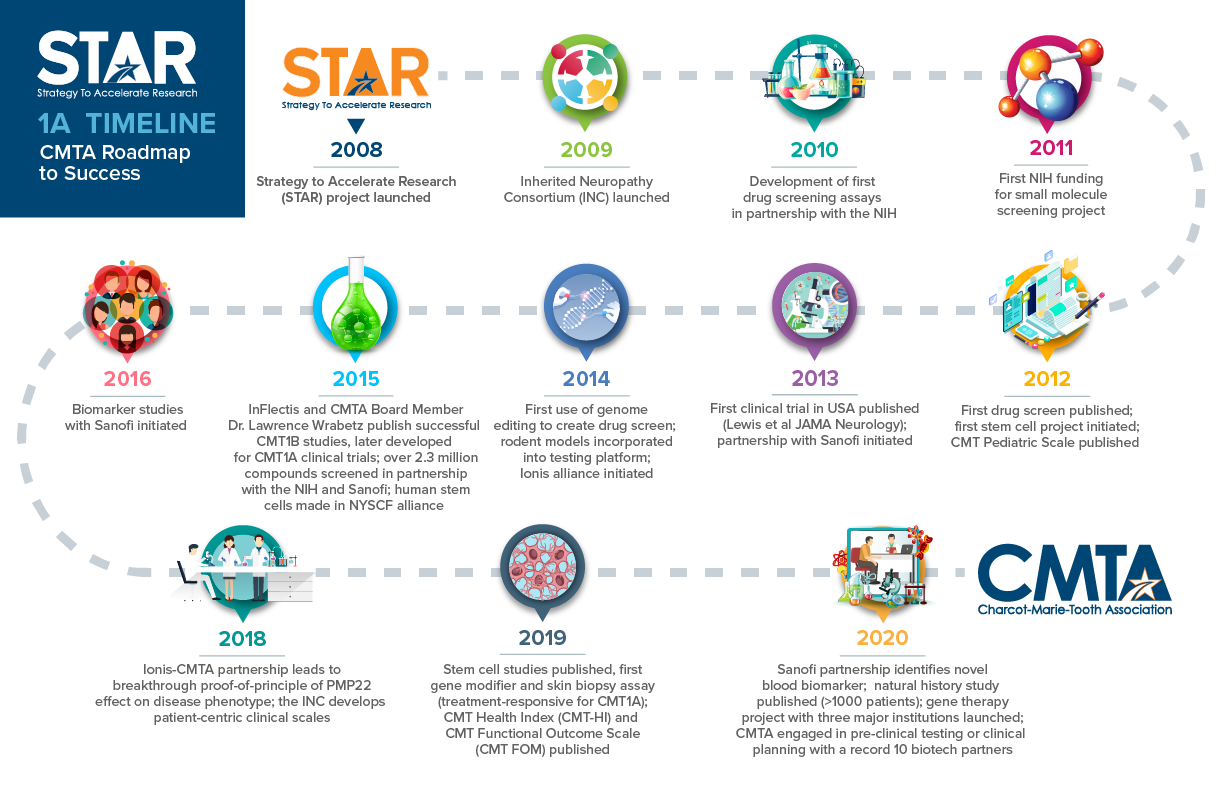 Since 2008, the CMTA-STAR has made historic progress in developing a treatment for CMT1A. The chart above shows the major milestones we have reached.
View the projects currently active or recently completed in the CMT1A drug development pipeline.
CMT1A is the single most common form of Charcot-Marie-Tooth disease. This sub-type of CMT is caused by the duplication of the Peripheral Myelin Protein 22 (PMP22) gene, which leads to the demyelination of the peripheral nerves. Through the CMTA-STAR multi-pronged approach to research, we are screening new drug candidates and exploring gene therapy strategies to treat CMT1A, including gene editing and the use of antisense oligonucleotides (ASOs). Laboratory and animal models of CMT1A are an essential resource in this process, and we are continuing to develop and make them available to CMTA-STAR alliance partners for testing of therapeutic compounds. Clinical trial readiness is also extremely important at this stage in the development of therapeutics to treat CMT1A, and Dr. Michael Shy, together with the members of our Clinical Expert Board (CEB) and our CMTA-STAR alliance partners, is leading the effort to develop the best outcome measures and biomarkers for clinical trials. Below we share with you the research projects the CMTA is currently funding as well as a description of the remarkable STAR Biotech Alliance Partners with whom we collaborate to advance research for CMT.
PROJECT GOAL: TO DEVELOP NEW CELL-BASED DISEASE MODELS OF CMT1A

Grant Amount: $98,985 Principal Investigators: Esther Wolfs, MsC, PhD, at Hasselt University in Belgium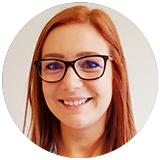 Dr. Wolfs is developing a new human stem cell model for CMT1A using stem cells extracted from the pulp of teeth removed during dental procedures. Dental Pulp Stem Cells (hDPSCs) are easy to isolate and provide a viable, bankable alternative to induced Pluripotent Stem Cells (iPSCs), which are derived from blood or skin cells. Wolfs' approach will not only provide insight into the molecular pathways involved in CMT1A, it will also enable the CMTA's preclinical testing alliance to quickly test the effects of a potential therapeutic. The initial study's first goal is to demonstrate that the hDPSCs can form myelin—the protective coating around the "wire" of the nerve—in a dish. The second goal is to show that the cells can be transformed to express CMT1A disease markers as seen in Schwann cells from patients.
PROJECT GOAL: IMPROVE THE PROTEASOME FUNCTION TO TREAT CMT1A

Grant Amount: $204,785 Principal Investigators: Laura Feltri, PhD, University at Buffalo; Lawrence Wrabetz, MD, University at Buffalo; Jordan VerPlank, PhD, University at Buffalo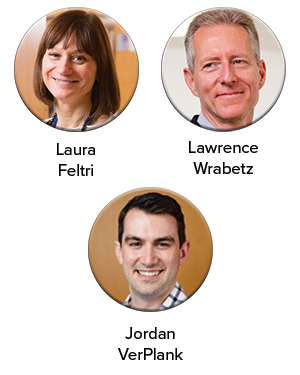 Previous work has shown that that the accumulation of mutant myelin protein zero protein in CMT1B causes an unfolded protein response (UPR) which leads to the onset of symptoms of the disease. While other approaches to resolve the UPR are in testing (and clinical trials for CMT1A), the Feltri/Wrabetz laboratory has developed a strategy to eliminate the mutant protein by activating the proteasome function. Approved drugs that have been developed for hypertension and erectile dysfunction are available for testing this strategy. Based on positive results obtained in a short pilot trial in a CMT1B mouse model, this research project will test two other drugs with more optimal pharmacology. Dr. Feltri will use short term studies of the two drugs to establish optimal dosing, and then she will perform a longer efficacy trial. This approach will also be tested in a CMT1A model in parallel to see if these approved drugs could have some benefit for CMT1A.
PROJECT GOAL: ENGINEER/TEST PROMOTERS TO CONTROL EXPRESSION OF THE TARGET GENE BEING DELIVERED TO SCHWANN CELLS BY AN AAV VIRUS

Grant Amount: $154,000 Principal Investigators: John Svaren, PhD, University of Wisconsin; Kleopas Kleopa, MD, Cyprus Institute of Neurology & Genetics, Nicosia, Cyprus; Steven Gray, PhD, University of Texas Southwestern Medical Center
In order to optimize gene therapy approaches for the Type 1 demyelinating CMT neuropathies, there are important challenges to be overcome which include 1) The development of safe viral vectors (the gene "package" delivered by a virus to cells) and 2) the identification of viruses that can deliver a vector to peripheral nerve and enter Schwann cells with high efficiency. The proposed experiments will seek to enable a translatable gene therapy approach for CMT1A, CMT1X, and various CMT4 forms. This will also be the first testing of AAV9 virus distribution to Schwann cells in a larger animal model (primate).
PROJECT GOAL: LOWER THE EXPRESSION OF PMP22 GENE

Grant Amount: $60,000 Principal Investigator: John Svaren, PhD, University of Wisconsin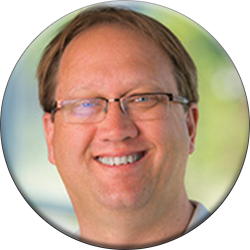 Dr. Svaren will explore approaches in lowering the expression of the PMP22 gene, which is overexpressed in CMT1A patients, by conducting preclinical studies in CMT1A animal models. In the CMT1A animal models, Dr. Svaren will use an FDA approved drug and similar compounds to test the effectiveness of lowering the expression of PMP22. If successful, this project could lead to an accelerated treatment for patients.
PROJECT GOAL: 1A/1B TARGET VALIDATION

Grant Amount: $88,889 Principal Investigator: Luigi Puglielli, MD, PhD, University of Wisconsin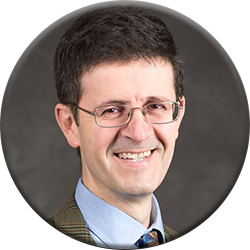 Dr. Puglielli will conduct genetic, cellular and pharmacologic tests to validate this target. His goal is to determine whether ATase inhibition can rescue the CMT-associated phenotype and to determine the specific translational role of ATase1 and ATase2.
PROJECT GOAL: TESTING HDAC6 INHIBITORS

Grant Amount: $44,507 Principal Investigator: Robert Burgess, PhD, The Jackson Laboratory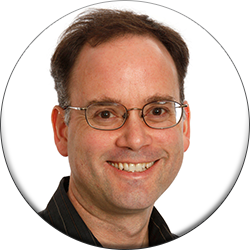 Dr. Robert Burgess, a member of the CMTA's Scientific Advisory Board, is using mouse models of several forms of CMT to determine which types may be candidates for treatment with HDAC6 inhibitors and whether HDAC6 inhibitors may be of therapeutic benefit across a variety of CMT types.
PROJECT GOAL: INHIBITION OF SARM1 IN 1A, 1X, 2E, 2D, 2S

Grant Amount: $110,000 Principal Investigator: Robert Burgess, PhD, The Jackson Laboratory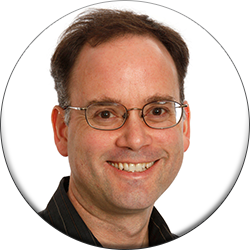 Dr. Robert Burgess will conduct tests to determine whether inhibiting SARM1 is of therapeutic benefit in multiple forms of CMT.
Academic Medical Center, Amsterdam, Netherlands; Max Planck Institute, Göttingen, Germany; Psychogenics; Cleveland Clinic; Charles River
The CMTA has established a unique capability to develop new therapies directly with companies and to expertly test those potential therapy candidates. This allows a company interested in positioning a therapy for CMT to access the infrastructure needed to evaluate the therapy without committing significant time and money up front. The CMTA has acquired and characterized best-in-class mouse and rat models of CMT1A so we know when to test a drug, for how long and what signifiers of improvement need to be measured. Currently, six models are well characterized and available, representing four different types of CMT. Expert contract research organizations have been engaged to perform the testing under CMTA direction and our agreement structure lowers common barriers to entry such as confidentiality, retention of intellectual property and long-term financial commitment.
Addex Therapeutics
Addex Therapeutics is a clinical-stage pharmaceutical company pioneering allosteric modulation-based drug discovery and development. CMTA and Addex formed a collaboration to investigate a potential therapy for CMT type 1A (CMT1A). The primary goal of the collaboration was to evaluate the benefit of Addex's proprietary positive allosteric modulator's (PAM's) targeting the gamma-Aminobutyric acid subtype B (GABAB) receptor in rodent models of CMT1A. The GABAB receptor has previously been shown to be instrumental in controlling the overexpression of Peripheral Myelin Protein-22 (PMP22) in a rat model of CMT1A. Elevated PMP22 is closely associated with the disabling peripheral neuropathy that accompanies CMT1A. The research alliance with Addex concluded with joint study planning aimed at the chronic dosing of select GABAB PAM's in rodent models of CMT1A, followed by detailed assessments aimed at measuring the improvement of key outcomes. These outcome measures include biomarkers, motor function, electrophysiology and peripheral nerve histology.
Confidential Partner A
Confidential Partner A owns a drug candidate derived from a program at a major pharmaceutical company. Based on known evidence of the drug target's possible role in CMT disorders, the company pursued evaluation in both Type 1 (CMT1A) and Type 2 CMT animal models. We provided partial evidence of effect in CMT1A, and very detailed data that the drug's effect was primarily on sensory, not motor, nerves. From this data the company concluded that the benefit of using this drug class in CMT therapy was not sufficiently compelling and the effort was ended.
Confidential Partner B
Confidential Partner B, our first alliance partner in this area has been evaluating the delivery of its gene modifying system, packaged inside an AAV virus, to nerves in CMT1A animals. The testing resource is "therapy agnostic" and can be used to evaluate gene therapy approaches as well as ASOs, biologicals and small molecules. The gene localization studies are still in progress, and if delivery is sufficiently effective, this will be followed in 2021 by a complete series of preclinical efficacy studies to determine if the approach can correct the CMT1A defect and restore normal function in the animals.
Confidential Partner C
Confidential Partner C is developing a novel biological approach to treat CMT and asked for our help in evaluating their candidate in both Type 1 (CMT1A) and Type 2 models. These studies showed promising results in both models, and together we are pursuing studies to determine the site of action of the candidate therapeutic, which may not be directly in the nerve but at the junction of nerve and muscle. Additional studies are being discussed that would examine further biomarker elevation in both models and assess the survival of peripheral nerve in the completed studies.
InFlectis BioScience
InFlectis BioScience, a French startup company, is working to develop a new approach to CMT1B and CMT1A. Sponsored research studies have been performed in the CMTA-STAR consortium to assess drug effects in both animal models and InFlectis is currently raising funds for clinical trial testing of the molecule in patients.
Ionis Pharmaceuticals
Ionis was the first partner to demonstrate that a genetic modifier of the
PMP22
gene (anti-sense oligonucleotides or ASOs) could effectively repair CMT1A defects in animal models of the disease. Since then, Ionis has been working to solve a generally understood limitation of its technology—the delivery of the ASO to the target Schwann cells. They have acquired from us CMT1A stem cell lines in the NYSCF repository for use in testing different approaches to enhance ASO delivery. We are awaiting results from this work, which would allow their CMT1A effort to advance if successful.
New York Stem Cell Foundation
In addition to the validated CMT animal models, the CMTA and the New York Stem Cell Foundation (NYSCF) have put together a collection of patient-derived stem cell lines for CMTs, including CMT1A. These cell lines give companies the ability to test therapies on patients' own genes, the first step to enabling a personalized medicine strategy.
Orthogonal Neuroscience
Through a Preclinical Testing Alliance, Orthogonal has gained access to the CMTA's service research providers and preclinical testing network. The CMTA provided bespoke support around selection of appropriate models, design of the experiments, data interpretation and guidance regarding what future experimentswould be needed to take the project forward. The CMTA also made introductions to key clinicians and thought leaders tofacilitate future clinical trials in CMT patients. The CMTA Preclinical Testing Alliance facilitated ORT247 testsin CMT1A (demyelinating) and 2E (axonopathy) mouse modelsand the results show an improvement in several disease endpoints.
Pharnext
Pharnext is an advanced clinical-stage biopharmaceutical company developing novel therapeutics for orphan and common neurodegenerative diseases that currently lack curative and/or disease-modifying treatments. PXT3003 completed an international Phase III trial with positive topline results for the treatment of Charcot-Marie-Tooth disease type 1A ('CMT1A') and benefits from orphan drug status in Europe and the United States. An international pivotal Phase III study of PXT3003 in CMT1A,
the PREMIER trial
, is currently ongoing.
Regenacy Pharmaceuticals
The CMTA and Regenacy Pharmaceuticals, a clinical-stage biopharmaceutical company developing breakthrough treatments for diabetic and other peripheral neuropathies, engaged in a collaboration to validate the role of HDAC6 in multiple forms of Charcot-Marie-Tooth (CMT). Regenacy had an opportunity to expand on the groundbreaking work of Dr. Ludo van den Bosch at University of Leuven (published) and Dr. Andrew Grierson at University of Sheffield to show the role of HDAC6 in several forms of CMT. The collaboration focused on evaluating the efficacy of ricolinostat in animal models of CMT through the extensive preclinical testing capabilities the CMTA has assembled. Although Regenacy decided to conclude testing, the CMTA continues to explore the role of HDAC6 inhibitors.
Sanofi
Sanofi was our first alliance partner for CMT1A and in 2020 evaluated small molecules that came from this joint program as potential new alliance partners have expressed interest in acquiring them. In addition, Sanofi has asked the CMTA to lead testing of a new small-molecule approach that has been advancing for a different but related disease area. In 2020 Sanofi restructured their organization, with closure of their neuroscience unit in Boston.
Shift Pharmaceuticals
Shift Pharmaceuticals, a privately held company that is developing antisense oligonucleotides (ASOs) to treat a variety of genetic disorders, and the Charcot-Marie-Tooth Association (CMTA) are collaborating to use ASOs to treat CMT1A, which is caused by a duplication in the PMP22 gene. ASOs are drugs that can alter RNA and reduce, restore or modify protein expression. Shift Pharmaceuticals will be taking advantage of the CMTA's comprehensive suite of expert preclinical testing capabilities to evaluate the therapeutic potential of their drug candidate. The findings from this Alliance Partnership initiative will be critical in advancing research that will lead to clinical trials for CMT1A patients.
ToolGen
ToolGen, a biotechnology company focusing on development of the genome editing platform technology and its applications in human therapeutics and agriculture, and the CMTA established a collaboration to investigate a potential therapy for CMT type 1A (CMT1A), using CRISPR gene editing technology. The primary goal of the collaboration is to facilitate the development of a novel gene-editing therapy for CMT1A that seeks to suppress overactivity of the causative disease gene, PMP22. The testing alliance with ToolGen involves access to the STAR Scientific and Clinical advisors of the CMTA, animal testing of the approach in the CMTA preclinical testing alliance network, and assistance with the planning of clinical trials in the USA.
Read about the Patients as Partners in Research Initiative ⟶