Mission and Vision
Founded by patients in 1983, the vision of the CMTA has always been a "A World Without CMT" and we will accomplish this mission by accelerating research and empowering patients. We are devoted to:
Driving the development of new drugs to treat CMT
Meeting the needs of patients with CMT
Accelerating research for a cure
Leading us in our mission is the governing CMTA Board of Directors and a STAR Advisory Board comprised of the world's foremost CMT research scientists, clinicians and experts in the field of developing pharmacological therapeutics.
The CMTA has an incredible community of patients, families, and supportive friends—along with hundreds of experts in neurology, genetics, orthopedic surgery, physiatry, physical therapy and podiatry—all committed to our vision.
Please explore our website to learn more about how our supporters are helping us meet our goals.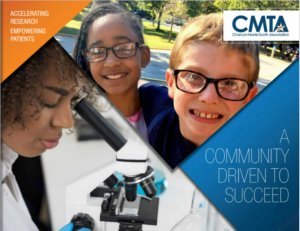 Questions: reach out to Laurel Richardson, Director of Community Outreach: Laurel@cmtausa.org.