Leadership and Commitment
The members of the Board of Directors bring a unique combination of professional competence and personal commitment to governing the activities of the CMTA. As business owners, managers, doctors, lawyers, or public servants, they have the expertise to oversee the organization's operations and formulate its strategy for funding research and finding a cure. As individuals, whether they have CMT or someone in their family does or whether they are engaged in CMT research, they are dedicated to helping people affected by CMT.
David Apple
David's CMT journey began in January when his 2.5-year-old son Ari was diagnosed with CMT1A, the result of a de novo mutation. As with many members of the CMT community, getting the diagnosis took more than a year of unwavering determination and persistence, scheduling initial appointments and second opinions from over a dozen specialists. None of them suspected that CMT was the cause of Ari's symptoms.
Following Ari's diagnosis, David turned his anguish into action with the dual goal of setting Ari up for success in the short term and working towards a cure for CMT in the mid-term. David, who is French American, lives in San Francisco with his wife and two kids. He spent the last decade of his career in tech, notably as an early employee of two startups—Notion and Typeform—that grew into "unicorns"—companies that reach a valuation of $1 billion. He is currently the chief business officer of ScorePlay, and an active angel investor and start-up advisor.
---

Herbert Beron
Secretary
When Herb's daughter Julia was diagnosed with CMT 2E, he and his my wife decided they needed to become actively involved with the CMTA. In 2007, they organized their first charity swim event to raise funds for the CMTA. Now 15 years later, "TeamJulia" has raised well in excess of $1 million for the CMTA's STAR research program.
Herb has sat on the Board of Directors since 2007 and served as Chairman from 2011-2015. He welcomes the opportunity to help the CMTA achieve even greater heights. Our organization has accomplished much in the past 15 years through dramatic expansion of the CMTA Branch network and awareness campaigns, and we've made tremendous progress in our research initiatives with the NIH and, most recently, with incredible gene therapy collaborations.
That being said, there is still much more work to do. Herb is hopeful that we can build on the momentum that we've generated and take the CMTA to an entirely new level. He looks forward to meeting leaders and members at meetings and patient/family conferences throughout the country and working closely with the Board and CEO to raise research dollars to further our goal of finding a cure!
Herb received a BBA in Finance from Emory University in 1986, and he is currently an executive director in the financial services industry at a major Wall Street firm. It is Herb's heartfelt goal that the CMTA achieve its stated mission: "to find a cure, to create awareness, and to improve the quality of life for those affected by Charcot-Marie Tooth."
---

Gilles Bouchard
Chairman
Gilles history with CMT dates back to 2001, when his son Yohan was diagnosed with CMT1A. He has been involved as a volunteer advisor to the Board since 2007, when he organized the strategic retreat in Palo Alto where the STAR (Strategy to Accelerate Research) program was initially defined and launched. Like so many of us, Gilles has been excited and delighted to see how fast the STAR program has progressed since then. Yet, with such hope comes a growing sense of responsibility to the 3 million people affected by CMT. This is why Gilles agreed to join the Board of the CMTA and assume the position of chairman in March 2016.
On the professional side, most recently Gilles was chairman and CEO for Livescribe, a venture-backed company that is the leader in the smartpen market. Previously, he was the CEO of Opnext, a maker of fiber optic components. The majority of his career (17 years) was at Hewlett-Packard, working his way up to executive vice president of Global Operations and CIO, reporting directly to CEOs Carly Fiorina and Mark Hurd. He holds an MS in engineering from UC Berkeley and an executive education degree from Harvard Business School.
He was born in France, grew up in the Alps, and loves cycling, mountaineering and skiing. Yohan also introduced him to horseback riding so he is an aspiring cowboy now!
---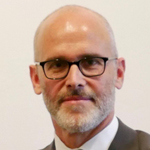 Dan Chamby
Dan, who has CMT, joined the CMTA board because he was eager to assist the CMTA's mission of finding treatments and a cure for CMT. He has more than three decades of business and financial management experience from Fortune 500 companies BlackRock, Merrill Lynch & Co. and Fujitsu Ltd. For close to two decades Dan was portfolio manager for BlackRock's Global Allocation Fund. He began his investment career at Mellon Bank in 1982 as an Asia/Pacific credit analyst receiving his BA degree in political science and French literature from Duquesne University in 1982, and an MBA degree from the Wharton School of the University of Pennsylvania in 1988. Dan and his wife Etsuko live in Princeton, NJ, and have two daughters.
---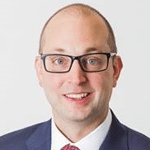 David Coldiron
David is currently the director of mortgage lending at Legends Bank. He and his wife Christina live in Nashville and have two daughters, one of whom has CMT.
Their daughter Hazel was diagnosed with CMT in November of 2015. David and Christina were so fortunate to find the CMTA, which has provided them with medical contacts and welcomed them into their caring community. David is honored to join a team that is doing so much to support those impacted by CMT as well as leading the charge for development of treatments.
---

Dr. Thomas Dubensky
Thomas is the chief scientific officer of Aduro, a publicly traded biotechnology company engaged in the clinical development of immunotherapeutic approaches to treat advanced cancers. His background is in virology, immunology, molecular biology and tumor biology and his expertise is in advancing basic science discoveries to early phase clinical trial evaluation of immunotherapy drug candidates. He has been personally affected by CMT and is strongly committed to helping the CMTA advance compelling clinical candidates to clinical testing.
---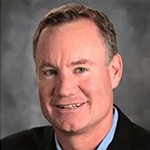 Pete Foley
Originally from Pittsburgh, Pete attended Yale University, where he played on the basketball team before graduating with a BA in economics and political science in 1984. He currently lives in San Francisco with his wife Adrienne and their two children. Pete spent the last 35 years as an entrepreneur in the technology industry: He founded his first company in 1987 and is currently CEO of ModelOp, a venture capital-backed enterprise software company.
Foley, who has CMT, said he is "excited to join such a talented team focused on addressing the challenges of finding treatments and a cure for CMT. They have made a lot of progress, especially within the last few years and I hope to help add to the momentum of the board and team."
---

Gary J. Gasper
Gary became involved in the CMTA when his 5-year-old son was diagnosed with CMT 1A. As a resident of the Washington, D.C. area, who works as a lawyer and lobbyist, Gary spent time contacting some of the top medical professionals in our Nation's capital, including researchers and doctors at NIH and the Children's National Medical Center. After doing his own research, he truly believes that the CMTA is the organization that will make a difference in finding a cure and/or effective treatment for CMT.
Gary firmly believes that the CMTA should focus primarily on a mission of fundraising to support research to find a cure for CMT. As it does so, efforts should be made to assist those who currently suffer from this disorder. His personal goal is to do whatever he can to help assist doctors and researchers to find an effective treatment and cure in time for his son to realize the benefits while he is still growing.
---
Alan Korowitz
Alan and his wife Ruth became involved with the CMTA shortly after their son Zachary was diagnosed with CMT in 2008. They have committed themselves to finding a cure for a disease that affects over 3 million people.
Alan is the Executive Vice President of National Platforms for iHeartMedia, based in New York. His hope in joining the Board of Directors is simple: to assist in increasing awareness of the disease and the Association so we can raise the necessary funds to finance the important research being done today. By working to grow our base of support in the New York area, he hopes to further the Association's ongoing efforts to achieve a cure in the not-so-distant future.
---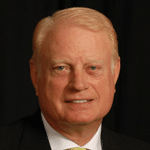 David Norcom
David firmly believes that the time is ripe through the significant advancement in medical research to focus on a cure for CMT through gene therapy. He joined the board because he wants to be present when that day comes and serve up a toast of celebration when we cure CMT.
David has more than 37 years of experience in investment analysis, asset allocation and capital markets research. He was the founder and chairman of Norcap Advisors, LLC, an investment manager in Dallas with over a decade of experience in the alternative asset space with risk management and capital preservation as the foundation of its investment strategy. Prior to founding Norcap in 2004, he spent 20 years as the director of consulting groups at Smith Barney and Morgan Keegan & Co. in Dallas. He also served on the New York Stock Exchange Disciplinary Hearing Board for 10 years and was president of the Association for Professional Investment Consultants for two years. He earned a BBA in management economics from Texas A&M University and a Master of Divinity from Austin Presbyterian Theological Seminary. He is also a certified graduate of the Pension Fund Management Course at the University of Pennsylvania's Wharton School of Business.
---

Steven O'Donnell
Steve has served on the Board of Directors of the CMTA since 1998. He and his brother both have CMT, and his goal in joining the Board of Directors has been to speed up research by increasing the funding to find a cure. In 2001, he started an annual "Swim for the Cure" fundraiser in the Chesapeake Bay, which has raised over $1,000,000 for CMT research. It is his hope that one day no family will have to deal with the fear of passing the disorder on to subsequent generations.
---

Elizabeth Ouellette
Elizabeth's involvement with the CMTA began in 2003 when her son Yohan was diagnosed with CMT1A resulting from a de novo mutation. The devastating news inspired her to become involved with the CMTA to spread awareness, fund a treatment, and bring people with CMT together on many different levels.
A certified teacher with a BA in French and Russian, an MA in French and a Fulbright scholarship, she taught for many years both in the US and France. Upon moving to California, she earned an MA in counseling psychology, a course of study and training that has proved invaluable in helping her to understand and connect with her son and others, especially in the realm of pain disorders and disabilities.
Over the years, Elizabeth has worked to create the CMTA branch network, increase the number of patient/ family conferences nationwide, launch the first ever CMT Awareness Month, and develop a school-based presentation to teach kids about CMT. She has also spoken at many CMTA community events and have created programs to engage and bring CMT specialists, doctors and professionals in contact with the people they serve.
Today, she enjoys speaking at branch meetings, working with the CMTA's Centers of Excellence, leading the CMTA's Advisory Board, participating as a CMTA advocate in the Inherited Neuropathies Consortium, and writing her blog about all things CMT: www.bestfoot4wardblog.com. As she continues to spread CMT awareness and raise much-needed funds for research, her hope is to see the CMTA put an end to this progressive disease.
---

Jon Pastor
Jon, who has a multi-generation family history of CMT 1A, joined the board to help accelerate finding treatments for CMT and to continue the building of a strong patient community. He is honored to join an organization that is doing so much for patients, as well as aggressively and efficiently deploying resources to advance research.
Professionally, Jon is an entrepreneur and software executive who, most recently, was the Chief Product Officer of RealPage, a publicly-traded multifamily real estate software company. Prior to that, Jon was a startup founder, who sold his company to RealPage. He began his career at McKinsey & Company, where he led consulting teams focused on both operations improvement and growth strategies at Fortune 500 companies. Jon has a BA in Chemistry from Case Western Reserve University and an MBA from the Harvard Business School. He and his wife Marni live in Pittsburgh, PA and have a daughter and a son.
---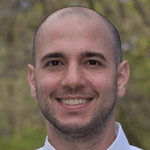 Kevin Sami
Treasurer
Kevin is personally affected by CMT and is honored to join the board of the CMTA. He is currently an investment analyst in New York City, where he also serves as president of the Medhat F. Sami Foundation and as treasurer of Musical Chairs Chamber Ensemble, a Staten Island arts organization. He has previously worked as an investment analyst at Apis Capital Advisors and served on the steering committee of Families for Safe Streets, a New York traffic safety organization. He holds a BBA in finance from the University of Wisconsin-Madison, and he hopes his extensive business and non-profit experience will allow him to be a productive member of the Board of Directors of the CMTA, an organization whose mission to develop treatments and support patients and families continues to have a tremendous impact on the lives of those affected.
---

Phyllis Sanders
Phyllis taught remedial reading in the New York City Public School System for 15 years before graduating from Brooklyn Law School in 1984. She is now a partner in The Sanders Law Firm in Mineola, New York. She served on the Board of Directors of the Rehabilitation Institute, which helps teach work skills to mentally challenged adults so that they can obtain jobs. She has also served as co-chair of the Long Island Cabinet for Israel Bonds for three years and was a member of the Board. She is a member of the Board of Directors of the Nassau County Holocaust and Tolerance Center, whose goal in to use the lessons of the Holocaust to teach tolerance. She joined the CMTA because she and some members of her family have CMT. She wants to help find a cure for this debilitating disease.
---

Dr. Steven Scherer
Steve is a Professor of Neurology at the University of Pennsylvania. For 30 years, he has investigated what causes peripheral neuropathy and what can be done about it; CMT has been his focus for the last 15 years. He has grants that enable his students to investigate the causes of CMT from a biological point of view in the laboratory. He sees patients who have CMT in his clinic, and he teaches medical students, graduate students, neurology residents and patients about CMT. He has written many papers about CMT, for physicians, scientists and patients. His increasing involvement with CMT naturally developed into an ever larger association with the CMTA, and he has always had an excellent relationship with the staff, the board, and the patients that they have referred to him. Our mission is the same-to unlock the secrets of CMT, to provide patients with treatment and effective therapies, and, ultimately to find a cure for CMT-goals which he believes he can help the CMTA accomplish through his participation as a member of the Board of Directors.
---

Dr. Michael Shy
Scientifically, Mike is interested in understanding the biology of neurodegenerative diseases so that rational treatments can be developed for these devastating disorders. It is his belief that when we understand the biological cause of degenerative diseases like CMT, ALS or Parkinson's Disease then treatments for many other neurological diseases can be developed as well. He believes that CMT provides the best group of disorders to achieve these aims because the genetic cause of many forms is already known. Therefore, it is possible to discover how mutations in these specific genes cause nerve degeneration and develop treatments to reverse the degeneration. He must also say that he has grown to respect and admire the many patients he sees that live with CMT, and that has become a true added bonus to his work.
---

John Svaren
SAB Chairman
John is a professor in the Department of Comparative Biosciences at the University of Wisconsin, and he serves as director of the Cellular and Molecular Neuroscience core at the UW Waisman Center, where his laboratory is located. Since 2000, he has focused his research program on the genetic basis of peripheral myelination and the disruptions found in peripheral neuropathies such as CMT. He began working with the CMTA to lead one arm of the collaborative STAR project, which investigated PMP22 regulation to develop assays for drug screening for CMT1A. As the scope of CMTA's mission expanded, he became a board member of the CMTA and chair of its scientific advisory board. In this capacity, John works with scientists and neurologists in the development and implementation of a multi-front strategy to develop new therapies for the common forms of CMT.
---

Craig Zeltsar
Craig Zeltsar is the principal and co-founder of NNE Marketing, LLC. He has 28 years of fundraising and membership experience, both on the agency and non-profit side. He is an innovator who believes strongly in marrying analytics and creativity to develop a more donor-centric, customized experience for nonprofit constituents. He proudly advocates for his clients and the industry, positioning them for long-term success and growth. Before forming NNE Marketing, Zeltsar was vice president of client services at THD. Prior to that, he worked in the fundraising and membership services group at Epsilon and at Mail Communications Inc. He began his fundraising career as the director of operations and community relations at Community Boating, Inc., in Boston. Zeltsar frequently speaks on industry matters and recently served as vice chair of the ANA Nonprofit Federation Advisory Council. He holds a B.S. in business administration with a concentration in marketing from Bryant College in Rhode Island.
Zeltsar and one of his two sons have CMT Type 1A and the family has been actively involved in the CMT community for many years. In his spare time, Craig likes to ski, cook, bike and stay active outdoors.
Special Advisor to the Board
---

Bruce Chizen
After many years of living with undiagnosed CMT, Bruce finally learned the cause of his symptoms. He was referred to the CMTA for a better understanding of the disease and he has relied on the organization ever since. The help that the CMTA provided and the potential of finding a cure for the next generation gives him reason to assist the organization in any way he can. He is a technology executive, the former CEO of Adobe Systems, and sits on a number of private and public boards including Oracle Corp. and Synopsys Inc.