Orthotic Guide for CMT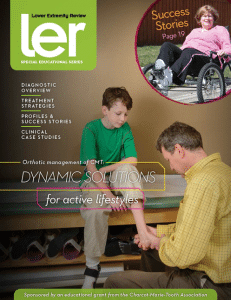 Have you always wondered why people with CMT wear ankle foot orthoses (AFOs)? Have you thought you might benefit from them but weren't sure where to start? Have you been unsatisfied with the options your orthotist has recommended for you?
Announcing Orthotic Management of CMT: Dynamic Solutions for Active Lifestyles, the first guide to orthotics for CMT. This guide, published in a partnership with the CMTA and Lower Extremity Review, is an educational resource for anyone curious about AFOs and their benefits to someone with classical symptoms of CMT – instability, general fatigue, foot contractures and drop foot.
It can be used to teach people living with CMT about several different AFOs indicated for CMT. It can also be given to certified orthotists to help them understand the biomechanics of CMT and which AFOs are suggested by orthotists who are experts in the management of CMT.
Allard AFOs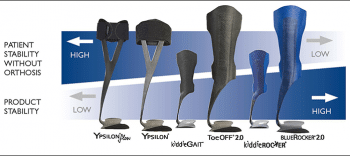 Allard AFOs are often recommended for those with CMT. People who use these devices have reported increased endurance while walking, the ability to walk more upright, more ankle stability and less tripping over their toes. A common reaction is that the Allard AFO brought a little more "spring in my step!" Allard AFOs require a prescription and fitting by a certified orthotist. To obtain a listing of orthotic & prosthetic facilities certified to fit the products, send an e-mail to info@allardusa.com or call 888-678-6548. Learn more …
Hanger Clinic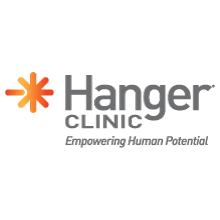 Hanger Clinic is the largest provider of orthotic and prosthetic patient care services with over 800 clinics nationwide. Since the company was founded 155 years ago, Hanger Clinic has been committed to helping everyone reach his or her full potential by delivering expert clinical care, innovative technologies and outstanding customer service.
The certified orthotists at Hanger Clinic understand how the different types of CMT present clinically and have expertise across the full range of custom orthotic devices that are available, including innovative technology like silicone and carbon fiber as well as traditional ankle foot orthoses (AFOs) and shoe inserts.
Through continued education and partnership between Hanger Clinic and the CMTA, we will deliver high-quality orthotic care for people living with CMT. Click here to find a clinic near you.
Kinetic Research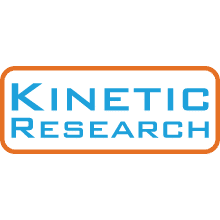 Kinetic Research is an Orthotic Prosthetic technology company that specializes in the application of carbon fiber and advanced materials into highly functional orthopedic appliances for the lower leg. Our goal is to maximize our client's individual potential by improving stability and mobility with minimal bracing. We will seek to be innovative in materials, design, production and the clinical understanding of applying composite exoskeletal orthopedic devices for the lower extremity.
Kinetic Research manufactures The Noodle and other carbon fiber orthotic & prosthetic devices in Tampa, Florida. Founded in 1994 by Wade Bader, CPO when he recognized that advancements in materials science had profound implications for orthotic & prosthetic devices. Fresh out of college with a Bachelor of Science degree in Prosthetics & Orthotics, Wade set about challenging the staus quo. The Noodle is an AFO designed to help with the myriad of symptoms found in CMT including foot drop and ankle instability. Kinetic Research now offers customizable Noodles to accommodate differences in foot structures often found in CMT. All Kinetic Research products are made in the USA employing American labor and materials.
Noodles and other devices made by Kinetic Research can be purchased through your local orthotist. In addition, Kinetic Research sees patients in their clinic near Tampa, Florida. Please visit www.kineticresearch.com for more information.
Turbomed Orthotics
TURBOMED ORTHOTICS is the newest player in the field of AFO's for patients suffering from foot drop. Turbomed is committed to inventing and creating innovative solutions for people suffering from foot drop. Turbomed is already available in more than 25 countries and more than 10000 units have been sold in the last 30 months!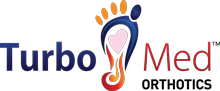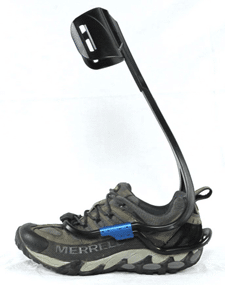 Turbomed created and invented the patented revolutionary FS3000, the FIRST AND ONLY foot drop orthotics which is FULLY DYNAMIC and 100% OUTSIDE of the shoe. NO SKIN CONTACT! This game changer product is not only for active people but for any patient who wants to be comfortable in many types of shoes.
The FS3000 is made from a very durable plastic and we guarantee our product for 2 years! Important features of the FS3000 are its lightweight structure (only 400 grams), ability to transfer from shoe to shoe in less than 10 seconds, it fits very well on sandals, working boots, winter boots. There is absolutely NO weight limits or limitation in your activities. It alloys plantar-flexion of the foot, and professionals only need a small inventory of the product on hand.
TURBOMED products are available through a patient's certified orthotist. Ask to try our TRIAL AFO named the AT3000 (assessment tool). Visit us at www.turbomedorthotics.com and on Facebook.
Finally an AFO that has NO limitations and will go wherever you want to go!
TURBOMED: THINK OUTSIDE THE SHOE!®