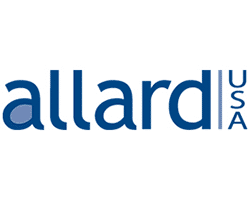 The Charcot-Marie-Tooth Association, a national non-profit devoted to Charcot-Marie-Tooth (CMT) disorder, is pleased to announce a partnership with renowned orthotic device manufacturer and distributor, Allard International, based in Helsingborg, Sweden and Allard USA, based in Rockaway, New Jersey. Allard International has been a worldwide leader in the creation of innovative orthotic devices for over 50 years. Allard USA services North and South America. The partnership embodies the philanthropic spirit of the Allard companies, while achieving the Charcot-Marie-Tooth Association's mission of improving the quality of life for those affected by CMT. "Allard provides an innovative line of Ankle Foot Orthoses (AFOs) which has proven successful with many patients living with CMT," said Amy Gray, CEO of the Charcot-Marie-Tooth Association. "Through a committed relationship with Allard USA, the CMTA is grateful to provide opportunities to improve the quality of life for CMT patients across the country." Studies have shown that early intervention through orthotic devices can maintain range of motion on the ankle as well as compensate for muscle weakness and instability. In one study, some patients walked up to 60% faster with braces than without.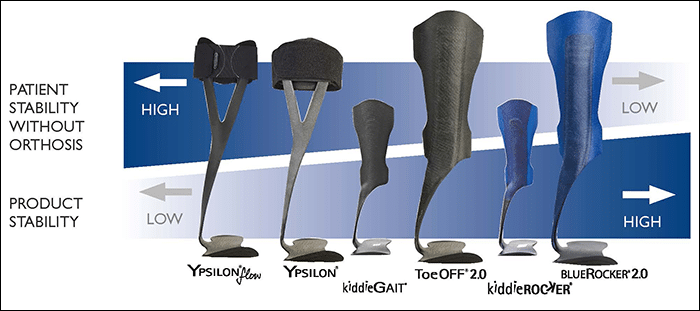 The Allard companies distribute Allard AFOs, offering multiple styles of carbon composite devices, varying in the function and stability they provide, designed specifically to assist with foot drop, ankle instability and proximal neuromuscular weakness, all symptoms of CMT. Allard also features the KiddieGAIT and KiddieROCKER, braces specifically developed for growing children as young as nine months. Allard AFOs can be customized to meet the specific functional and comfort needs of the patient. If you have questions about Allard products and their relevance to CMT, please send an email to
info@allardusa.com
. "Testimonials from wearers of our devices have been my inspiration to 'give back' to the physically challenged community. This inspiration was the driving factor for our formation of Dralla Foundation, a not-for-profit organization with the mission to provide 'support for better life' to enrich the lives of children and adults with disabilities, by helping them to fulfill their dreams or visions," said Peter Allard, President and CEO of Allard International. "Our partnership with the CMTA is a major expansion in this evolution to 'give back.' The synergy between the CMTA and the Allard companies is amazing and there is no doubt in my mind that this partnership will change many lives – for the better!" Learn more about Dralla Foundation at
www.dralla.org
. Allard AFOs are often recommended for those with CMT. People who use these devices have reported increased endurance while walking, the ability to walk more upright, more ankle stability and less tripping over their toes. A common reaction is that the Allard AFO brought a little more "spring in my step!" (Download the
Allard Patient Footdrop Brochure
for more information about how Allard AFOs help correct foot drop.) Allard AFOs require a prescription and fitting by a certified orthotist. To obtain a listing of orthotic & prosthetic facilities certified to fit the products, send an e-mail to
info@allardusa.com
or call 888-678-6548. For more information, please visit
www.allardafo.com
. In addition to providing support for better life for wearers of their products, Allard USA has begun a movement called "Get Back Up Today!" Visit
www.getbackuptoday.com/
to meet TeamUP and other inspiring people including team captain, Beth Deloria, a spinal cord injury patient with footdrop, who has completed 100 Rock N' Roll Marathons in her Allard AFO.