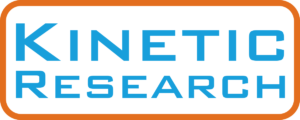 Kinetic Research is an Orthotic Prosthetic technology company that specializes in the application of carbon fiber and advanced materials into highly functional orthopedic appliances for the lower leg. Our goal is to maximize our client's individual potential by improving stability and mobility with minimal bracing. We will seek to be innovative in materials, design, production and the clinical understanding of applying composite exoskeletal orthopedic devices for the lower extremity.
Kinetic Research manufactures The Noodle and other carbon fiber orthotic & prosthetic devices in Tampa, Florida. Founded in 1994 by Wade Bader, CPO when he recognized that advancements in materials science had profound implications for orthotic & prosthetic devices. Fresh out of college with a Bachelor of Science degree in Prosthetics & Orthotics, Wade set about challenging the staus quo. The Noodle is an AFO designed to help with the myriad of symptoms found in CMT including foot drop and ankle instability. Kinetic Research now offers customizable Noodles to accommodate differences in foot structures often found in CMT. All Kinetic Research products are made in the USA employing American labor and materials.
Noodles and other devices made by Kinetic Research can be purchased through your local orthotist. In addition, Kinetic Research sees patients in their clinic near Tampa, Florida. Please visit www.kineticresearch.com for more information.