CMT4
Below we share with you the 2021 research projects the CMTA is currently funding as well as a description of the remarkable STAR Biotech Alliance Partners with whom we collaborate to advance research for CMT.

CMT4A
CMT Type 4A is caused by mutations in the GDAP1 gene. This gene has been found to cause CMT4A (recessive, demyelinating, axonal or intermediate CMT – about 75 percent of people with GDAP1 mutations), and CMT2K (dominant axonal CMT – about 25 percent of people with GDAP1 mutations). People with CMT4A have onset of symptoms in the first two decades of life, most before age 10. Symptoms affect both lower and upper limbs, including muscle wasting and contractures, and delayed milestones such as sitting and walking. Most people need walking assistance, such as AFOs, canes or walkers, by 30 years of age, and about 75 percent use a wheelchair after 30 years. As the disease progresses, a hoarse voice can develop and vocal cord paresis have been reported. Life expectancy and intelligence are not affected.
PROJECT GOAL: ESTABLISH PRELIMINARY INDICATION OF AAV9/GDAP1 EFFICACY AND SAFETY USING IN VITRO EMBRYONIC MOTOR NEURONS (EMNS) AND DORAL ROOT GANGLIA NEURONS (DRGS) CULTURE FROM GDAP1 MICE AND IN IN VIVO WILD-TYPE (WT) MICE


Grant Amount: $227,170
Principal Investigators: Steven Gray, PhD, University of Texas Southwestern Medical Center; Xin Chen, PhD, University of Texas Southwestern Medical Center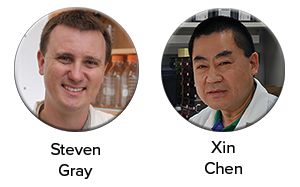 To develop and validate AAV vector expressing GDAP1, Drs. Gray and Chen will test the efficacy and safety of AAV9/GDAP1 in cultured motor neurons and dorsal root ganglia from GDAP1 mutant mice. They will also test the safety and identify potential adverse events of intrathecal (IT) administration of AAV9/GDAP1 in young adult WT C57BL/6j mice.
CMT4A BIOTECH ALLIANCE PARTNER ENVIGO
The CMTA has established a unique capability to develop new therapies directly with companies and research labs, and to expertly test those potential therapy candidates. This allows a company or research lab interested in positioning a therapy for CMT to access the infrastructure needed to evaluate the therapy without committing significant time and money up front. The CMTA is creating a best-in-class rat model of CMT4A so, once characterized, we know when to test a drug or gene therapy, for how long and what signifiers of improvement need to be measured. We currently have 6 other animal models available and work with expert contract research organizations to engage to perform the testing under CMTA direction and our agreement structure lowers common barriers to entry such as confidentiality, retention of intellectual property and long-term financial commitment.
CMT4B
The genetic location for the defect causing Type 4B is on chromosome 11 and presents with focally folded myelin sheaths in nerve biopsies. Affected patients become symptomatic early in life, with an average age of onset at 34 months. Unlike most types of CMT, both proximal and distal weakness is common.
PROJECT GOAL: NIACIN TREATMENT OF FOCAL HYPERMYELINATING NEUROPATHIES AND PROSPECTIVE CLINICAL STUDY ON CMT4B


Grant Amount: $201,000
Principal Investigator: Alessandra Bolino, PhD, Ospedale San Raffaele, Milan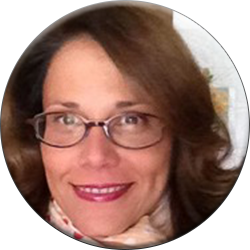 Dr. Bolino will explore treating CMT4B1 and CMT4B2 with an FDA approved drug and conduct studies with CMT4B1 and 4B2 patients to better understand the natural progression of the disease and help prepare for clinical trials in the future.
CMT4C
CMT4C is caused when both versions of an important gene required for healthy myelin (SH3TC2) are deficient. To restore function of these genes, the gene therapy approach described above for CMT1X has also shown success in studies conducted by SAB member Dr. Kleopa in a mouse model of CMT4C. Synergistic research efforts in CMT1A and CMT1X are being used to optimize delivery of gene therapy to Schwann cells.
PROJECT GOAL: AAV MEDIATED GENE THERAPY FOR CMT4C


Grant Amount: $122,100
Principal Investigator: Kleopas Kleopa, MD, Cyprus Institute of Neurology & Genetics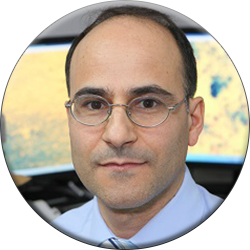 In order to optimize gene therapy approaches for the Type 1 demyelinating CMT neuropathies, there are important challenges to be overcome which include 1) The development of safe viral vectors (the gene "package" delivered by a virus to cells) and 2) the identification of viruses that can deliver a vector to peripheral nerve and enter Schwann cells with high efficiency. Dr. Kleopa aims to develop a clinically translatable gene therapy to treat CMT4C.
CMT4J
CMT4J is caused by mutations in a gene called FIG4, which is located on chromosome 6. This is a rare form of CMT that wasn't identified until 2007. Because not many people have this form, our understanding of how it progresses is limited. Symptoms and age of onset are variable; some people have a classic presentation, while others have a slowly progressive neuropathy with more severe changes later in adulthood. CMT4J causes intermediate to slow nerve conductions due to changes in the myelin, the sheath around the nerve "wire." It is an autosomal recessive form of CMT (CMT4), which means an individual has to have a mutation in each copy of the gene (one from each parent) in order to have symptoms. Not all changes in FIG4 cause disease, however. If one of an individual's two mutations is benign, he or she would not have CMT4J.
CMT4J BIOTECH ALLIANCE PARTNER NEUROGENE
Neurogene is accelerating the development of new genetic medicines to people with devastating neurological diseases and their families, including CMT Type 4J. One of Neurogene's most advanced programs utilize an adeno-associated virus (AAV) to deliver a healthy copy of a gene to CMT 4J patients. The CMTA has collaborated with Neurogene to help create awareness and identify patients to participate in the CMT4J Natural History Study that is being conducted at UTSW and the University of Iowa.
Neurogene has made significant progress on the manufacturing of a CMT4J gene therapy product, which is a necessary step to advance a gene therapy clinical trial. In 2019, they performed a series of studies that unfortunately demonstrated the original gene therapy product that was used in mice could not be used to make a product suitable for humans.
After extensive work in 2020, Neurogene announced they have successfully redesigned the gene therapy product to meet the high standards necessary to advance to the next stage. By the end of 2021, they will have completed construction of their gene therapy manufacturing facility. Once the facility is complete, Neurogene plans to begin making its first gene therapy products for use in human gene therapy clinical trials in 2022.
This is an in-depth STAR research update led by CMTA Board Chair Gilles Bouchard and accompanied by CMT scientists and researchers Drs. Svaren, Kleopa, Scherer and Züchner. They share a detailed presentation about the CMTA's STAR research program and provide updates on the studies being done on CMT by type.