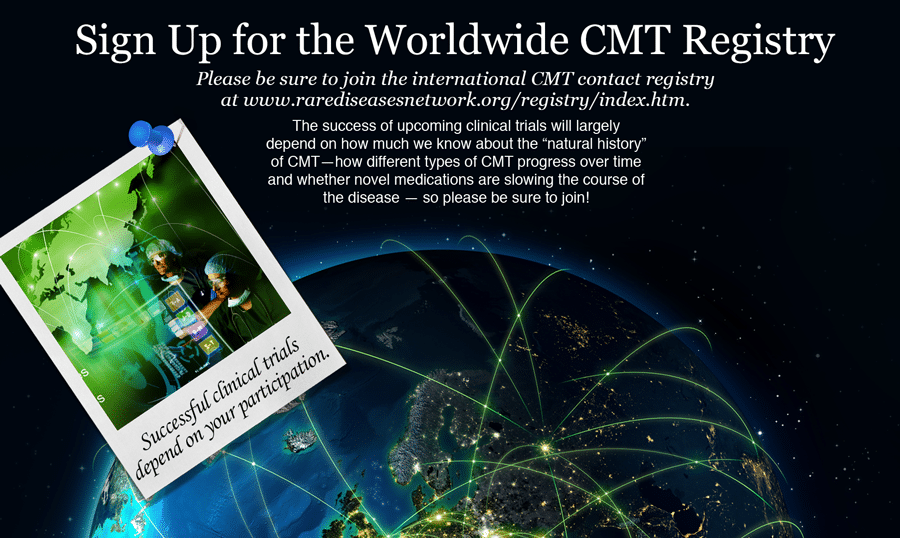 The Inherited Neuropathies Consortium's establishment of an international patient registry will make it possible for researchers to find new treatments, create new studies and work to improve the lives of everyone with CMT.
To enroll in the Inherited Neuropathies Consortium's national database for clinical trials, please click here:
Enroll Me in the CMT Registry Now
We strongly encourage anyone who wants to be considered for clinical trials to visit a CMTA Center of Excellence, where  people with CMT can participate in clinical research being conducted by the Inherited Neuropathies Consortium (INC) with CMTA sponsorship.
The Rare Diseases Clinical Research Network  is funded by the National Institutes of Health and the Office for Rare Diseases Research. INC is a multi-center clinical research collaborative within the RDCRN created to address the following issues pertaining to CMT: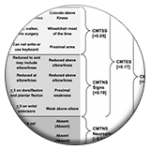 As we near clinical trials, a clinical scale that is sensitive enough to measure successful outcomes needs to be refined;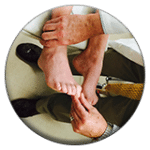 Patients with different kinds of CMT must be evaluated in a uniform manner so that high-quality clinical data is available to researchers developing clinical trials and studying CMT in humans; and,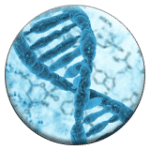 Researchers will have to identify genetic modifiers that contribute to variations in patients with identical CMT mutations, even within the same family.
The INC database is critical to complement STAR's progress and promise for an eventual treatment.   In June 2015, NIH announced $5 million in renewed funding for INC.
The CMTA, along with the Muscular Dystrophy Association, CMT United Kingdom, and TREAT NMD (the European Neuromuscular Network), are the partnering patient advocacy groups within INC. The CMTA is well positioned to facilitate patient recruitment and involvement in cutting-edge research.