CMT2F
Dominant mutations in HSPB1 have been reported to cause CMT2F. Other mutations also known to cause CMT2F produce a more purely motor phenotype, HMN IIb. The clinical onset of weakness ranges from the second to the fourth decade, followed by the development of prominent weakness in the distal muscles of the legs then arms.
Below we share with you the research projects the CMTA is currently funding.
View the projects currently active or recently completed in the CMT2F drug development pipeline.
PROJECT GOAL: DEVELOP CMT2F BIOMARKERS FOR CLINICAL TRIAL READINESS


Grant Amount: $292,099
Principal Investigators: Michael Shy, MD, University of Iowa; John Svaren, PhD, University of Wisconsin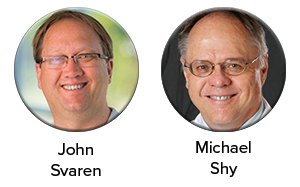 In order to prepare for clinical trials for CMT, there is ongoing work to develop more sensitive outcome measures, and there is a need for complementary biomarkers, particularly target engagement measures that can be used in clinical trials for candidate therapies. Drs. Shy and Svaren will characterize CMT outcome measures in cross sectional and longitudinal studies of 25 subjects with CMT2F and develop and characterize biomarkers for CMT1X.
PROJECT GOAL: THERAPEUTIC INACTIVATION OF CMT2 DISEASE ALLELES WITH CRISPR


Grant Amount: $664,261
Principal Investigators: Luke Judge, MD, PhD, University of California-San Francisco; Bruce Conklin, MD, University of California-San Francisco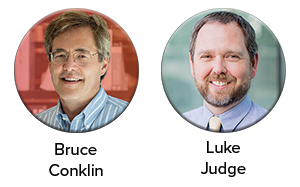 Drs. Judge and Conklin will optimize allele-specific CRISPR inactivation of dominant CMT2 mutations in vitro and determine whether in vivo delivery of disease-specific CRISPR reagents can prevent disease pathology in a rodent model of CMT2F.
Read about the Patients as Partners in Research Initiative ⟶