Foot and Hand Care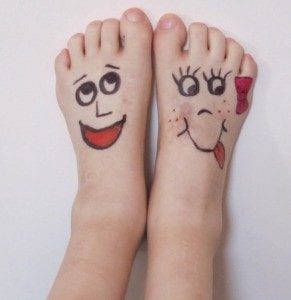 Appropriate footwear is important for people with CMT, but many patients struggle to find well-fitting shoes because of their high-arched feet and hammered toes. For this reason, custom-made shoes may be necessary. Large shoe stores often have pedorthists on staff who are certified in fitting shoes for the special foot. They can cast the foot for custom-made shoes or design inserts to make ready-made shoes fit more correctly.
Because of lack of good sensory reception in the feet, CMT patients may also need to see a podiatrist for help in trimming nails or removing calluses that develop on the pads of the feet. It is important to consult a medical professional so that the patient does not injure himself/herself doing these procedures.
To find out more about how Charcot-Marie-Tooth impacts your feet, click here. For important tips on foot care, read the following article: Important Foot Care for People with CMT.
The Perfect Fit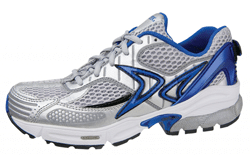 If you are willing to order shoes, consider Aetrex. Aetrex is a leader in both shoes and orthotics, and is also a partner with the CMTA. Those living with CMT know that CMT may lead to a loss of sensory functions and structural changes in the feet, which can lead to difficulties finding shoes that fit correctly. Many people cannot wear a stylish shoe with their orthotics due to a shoe that is too shallow or narrow.
Aetrex offers fashionable styles with innovative features designed to help anyone feel good on their feet and promote a healthy lifestyle. Additionally, Aetrex has several footwear styles with a velcro heel strap which allows for rear entry, making it easier to put on and take off the footwear. Learn more.
Need more shoe solutions?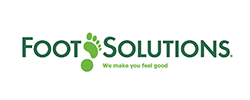 With over 100 stores nationwide staffed with Pedorthists and Certified Fitters trained to help, Foot Solutions, a health and wellness specialty retailer focusing on properly fitting shoes, offers footwear and orthotics to properly support your feet and help relieve concerns related to CMT. CMTA members are also eligible for discounts and other services at participating franchises. Click here to learn more.