Welcome to the CMTA Youth Program!
This is the place to get connected to other youth with CMT and to learn all about our programs!
The main goal of the CMTA Youth Program is three-fold:
For any questions, please contact Jonah Berger, National Youth Programs Manager at jonah@cmtausa.org.
---
CMTA YOUTH FUNDRAISING
---
CMTA CAMP FOOTPRINT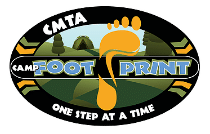 The CMTA's Camp Footprint is the only camp in the United States just for kids with CMT! It is an annual, FREE, six-day sleepaway camp for youth (ages 10-18) with CMT. Camp Footprint empowers youth with CMT with the courage, hope, skills and community for a lifelong journey of realizing potential and developing strengths.
An activity-driven week dedicated to exploration and creativity, Camp Footprint is all about building confidence and community! Camp is an unforgettable week of adventure and fun with friends, and our campers make lifelong friendships based on shared experiences and understanding.
Registration for CMTA Camp Footprint 2022 opens Wednesday, January 5, 2022.
---
FOOTPRINT NEWS
---
CMTA YOUTH HANGOUTS
---
CMTA YOUTH COUNCIL

How do I get involved in the CMTA Youth Council? How can I help empower the youth? What can I do to make a difference? If you have ever asked yourself these questions, you have come to the right place! We can't wait to work with you and together empower the youth living with CMT. Learn more and find out how you can get involved.
---
CMTA YOUTH ON SOCIAL MEDIA
---
CMTA YOUTH RESOURCES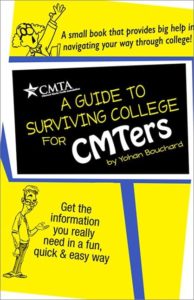 The search for a college is not simple and it's not made any easier by having a physical disability. Written by CMTer and former college student Yohan Bouchard, A Guide to Surviving College for CMTers will provide you with big help in navigating your way through college.
Coming in the Spring of 2021, The Book of Dreams will be an amazing book brought to you by the Youth of the CMTA. It will chronicle the experiences and emotions of over 70 kids with CMT worldwide. It's going to be a wonderful addition to your bookshelf!