How do I get involved in the CMTA Youth Council? How can I help empower the youth? What can I do to make a difference? If you have ever asked yourself these questions, you have come to the right place! We can't wait to work with you and together empower the youth living with CMT. Sign up now and get involved in the CMTA Youth Council by helping us complete the projects we are currently working on. Check out our membership requirements by visiting Youth Council Membership Requirements
CMTA Youth Council Committees
Fundraising Committee: The fundraising committee organizes projects that aim to engage youth to raise money for the CMTA. We have a fundraising outline that helps to guide youth when coming up with their own projects. Additionally, we run yearly Projects such as Social Media Bingo, Piggy Banks, and the Dance4CMT. Our work is designed to raise money for research and support the mission of the CMTA.
Contact the Fundraising Committee
Special Projects Committee: The Special Projects committee aims to educate and engage the community through our events and largescale projects. We enlist the experiences, feedback and talents of our youth to better serve the youth community. Our goal is to develop fun and amazing new projects to build our community even stronger!
Contact the Special Projects Committee
Social Media Committee: Social media committee is a passionate group of youth using the power of social media in the youth community. Our committee uses social media to spread the word on events, highlight wonderful youth and their accomplishments, and cultivate an empowering connection of youth from all around the world. Please take a moment to support our posts and projects by following us on Instagram, at @cmtayouth, and like our Facebook Page at www.facebook.com/CMTAYouth
Contact the Social Media Committee
Engagement Committee: The purpose of the engagement committee is to craft unique and diverse ways to connect the youth community living with CMT. Our mission is to welcome new members to the youth movement while driving deeper engagement with past and present friends!
Contact the Engagement Committee
CMTA Youth Council Membership
---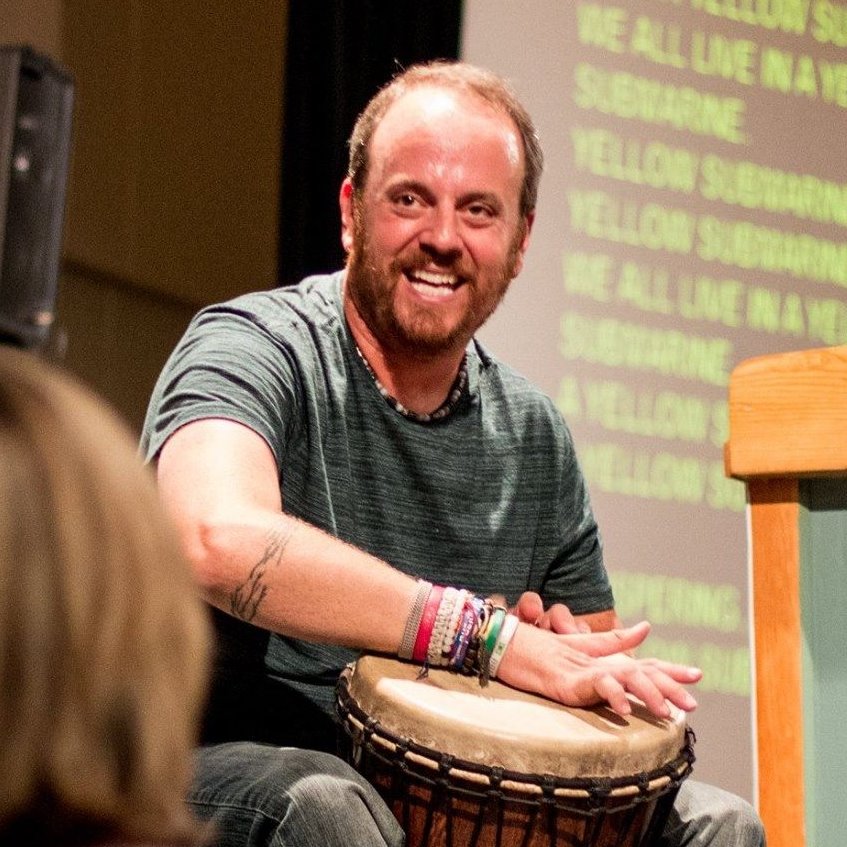 Jonah Berger, National Youth Programs Manager and Youth Council Leader
Jonah, who also serves as director of the CMTA's Camp Footprint, lives in Dewitt, Michigan and helps coordinate the activities of the CMTA Youth Council.
---

Hannah Roberts, Youth Council Co-Leader
Bedford, Ohio
Hannah graduated from Kent State University in 2017 with a Bachelor's degree in business management and marketing. After graduation, she joined Northern Trust, a Wealth Management bank, as the Cleveland sales associate and marketing coordinator, where she is responsible for the coordination and execution of all marketing efforts, including events, as well as new business generation and sales processes.
Outside of work, Hannah enjoy the great outdoors (hiking, biking, kayaking), cooking, watching documentaries, travelling to new places, and the theater. She love sunsets/sunrises, a good veggie burger with fries, the mountains, all things CLEVELAND, baseball, her dog Fitz and, above all, spending time with my family and friends.
---

Jaden Ellman
Atlanta, Georgia
Meeting Planning Committee
An Atlanta, GA native, Jaden Ellman was diagnosed with CMT Type 1E at the age of 15. After his diagnosis, he quickly got involved in the CMTA community, joining the first ever CMTA Youth Council. He is best known for producing the Footprint News, the world's most prestigious and informative news show and a fan favorite Camp Footprint tradition. Other than the news report videos, Ellman is currently working on a number of exciting new multimedia projects for the CMTA as part of the Youth Council's Community Engagement Committee. He is also working towards a degree in Film and Media Studies at Emory University.
---

Toby Fantl
Calgary, Alberta
Toby Fantl lives in Calgary, Alberta and attends Western High School as a sophomore. At age 8 he was diagnosed with CMT type 1A and has attended camp footprint for 4 years. He is super excited about serving the youth council on the special projects committee. For fun, Toby enjoys editing movies, anything involving computers such as programming and studying hardware design, and woodworking.
---

Eli Landau-Pope
London, England
Social Media Committee and Engagement Committee
Eli Landau-Pope is from London, England, and despite the late nights thanks to time zones, she is honoured to be the first international member of the Youth Council. She has CMT Type 1A and had the incredible opportunity of attending Camp Footprint for the first time in 2019. As a member of the social media and engagement committees she will be focusing specifically on global outreach and involvement.
---

Joseph McCullough
Aliquappa, Pennsylvania
Special Projects Committee
My name is Joseph McCullough, I have CMTX. I got involved with the CMTA through Camp Footprint in Pennsylvania. I was recommended to the CMTA by my friend Toby who I met there. I hope I can bring more ideas and a positive mind to the CMTA. I have always wanted to be a better leader and make a good impact on the world. I think with the CMTA I can accomplish these goals while helping the CMTA to be a better organization. I am serving on the Special Projects Committee.
---

Ashlyn Montisanti
Boston, Massachusetts
Social Media Committee and Fundraising Committee
Ashlyn is from Boston, MA. She has CMT type 1A, and she genetically inherited it from her mother. Ashlyn serves on the Youth Council on the Social Media Committee and Fundraising Committee with the goal to spread awareness and raise money for a cure– isn't that what we're all here for! In her free time, Ashlyn loves to spend time with her family and friends, especially her dog, Lucky. She cannot imagine her life without CMT!
---

Hannah Spencer
Springfield, New Jersey
Social Media Committee
Hannah Spencer is fifteen years old and resides in Springfield, New Jersey. Hannah is diagnosed with CMT Type 1A and got involved in the CMTA after attending Camp Footprint which she states was "a great experience." She hopes to be able to change CMT lives across the world while being a part of the Youth Movement.
---

Emmily Stufflet
Orlando, Florida
Social Media Committee
Emmily Stufflet is from Orlando, Florida and is currently an Advertising/Public Relations student at the University of Central Florida. She was diagnosed with CMT Type 2K when she was 3 years old and is the only person in her family with CMT. Emmily has been involved with the CMTA since she was 13 years old, where she has helped to spread awareness through fundraising and public speaking. Emmily joined the CMTA Youth Council when it was formed back in 2019. She is on the social media committee, where she works with fellow council members to create engaging content for the youth of the CMT community. Emmily enjoys making travel videos, playing with her beagle, Miley, and of course obsessing over the Jonas Brothers.
---

Abigail Thompson
Latrobe, Pennsylvania
Fundraising Committee
Abigail Thompson has CMT Type 1A and lives in Latrobe PA. Abigail is apart of the CMTA Youth Council and works on the engagement and special projects committee. Abigail is 16 years old and attends Greater Latrobe Senior High as a junior. Abigail joined the Youth Council to empower the youth and hopes to one day have a future without CMT.
---

Riley Williams
Baton Rouge, Louisiana
Book of Dreams Committee and the Meeting Planning Committee
Riley Williams lives in Baton Rouge, Louisiana. She has CMT 1A and got involved with the CMTA through one jungle week at Camp Footprint. She is an active member of the CMTA Youth Council, serving on The Special Projects Committee and The Youth Engagement Committee. In her free time, she enjoys spending time with her family/ friends and traveling.
---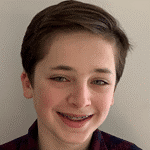 Evan Zeltsar
Boston, Massachusetts
Book of Dreams Committee
Evan Zeltsar is a student at Masconomet High School in Boxford, Massachusetts and has CMT1A. Evan is a CMTA Youth Council member, four-time CMTA Camp Footprint attendee and Boston Walk4CMT Ambassador. He is an enthusiastic advocate for youth and adults and tries to show people how to "live with CMT rather than have CMT." In his free time, Evan enjoys skiing, playing the clarinet and saxophone in his school bands and annoying his older brother.
---