Experience the Magic of
CMTA CAMP FOOTPRINT
The CMTA's Camp Footprint is the only camp in the United States just for kids with CMT! It is an annual, FREE, six-day sleepaway camp for youth (ages 10-18) with CMT. Camp Footprint envisions a world where children with CMT are empowered with the courage, hope, skills and community for a lifelong journey of realizing potential and developing strengths.  

CAMP FOOTPRINT 2024 Registration Launches January 5, 2024
Camp Footprint West, June 10-15, 2024 at B'nai B'rith Camp in Otis, Oregon
Camp Footprint East, August 12-17, 2024 at Camp Konokwee in Fombell, Pennsylvania
Our mission is to provide each camper with an unforgettable week of adventure and fun with friends! Through participation in a community of youth with CMT, our campers make friendships based on shared experiences and understanding. An activity-driven week dedicated to exploration and creativity, Camp Footprint is about building confidence and community!
At Camp Footprint, we unite in team spirit through fun, challenge, and community. As a camper, you're part of a family of adventurers who support and encourage each other.
Counselor Application Form
Camp Footprint wouldn't be the same without our incredible staff! We need volunteers to be camp counselors. Counselors must be 19 and older.
PLEASE NOTE: Applying for a counselor position does not equate to being accepted. After applying, you will be contacted by one of the camp directors for an interview and then final staffing decisions will be made.
We would like to thank our amazing camp sponsors – Applied Therapeutics and Pharnext!


Footprint Testimonials
Thank you thank you thank you to everyone for volunteering to make this camp happen! Leah had so much fun! She told me stories for hours 🙂 Looks like you had fun too. I'm so glad! I can't imagine the amount of work you all have to do to coordinate this kind of experience for the kids… so know you are very appreciated! -Hannah O'Loughlin
Thanks for the heads up, Jonah. Benjamin sure had a great time at camp, and he's already looking forward to next year! Thanks again, Mitch Shoop-Gardner
Thank you for your kind words! I know we would not be where we are today without the support of the CMT community! The best thing that ever happened was to find you and Camp Footprint!" -Stacy Groenick
I had to drop you a note to let you know how much we appreciate you and the CMTA family. Thank you for providing a memorable camp experience filled with friendship and fun. Alana can't stop talking about how much fun she had. Our hearts are full. Thank you, Robin Kohler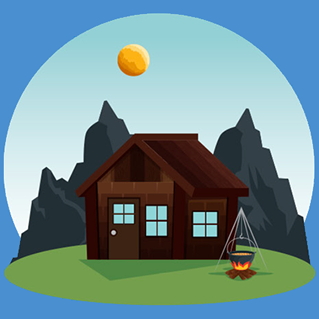 Frequently Asked Questions
Where are the camps located?
Camp Footprint West is held at B'nai B'rith Camp in Otis, Oregon and Camp Footprint East is held at Camp Konokwee in Fombell, Pennsylvania.
Are both camps accessible?
Yes! And, we are able to work with individual families as far as certain needs, requests and concerns.  If you would like to address these needs prior to registering, we ask that you please contact the CMTA so that we can accommodate.  We want your camper to experience the best camp experience possible, no matter the need.
Who can I call or email about additional camp questions?
Please contact Camp Director and National Youth Programs Manager Jonah Berger at

jonah@cmtausa.org

, or Assistant Camp Manager Laurel Richardson at

laurel@cmtausa.org

  or 800-606-2682 x 112.
Can you change the date of camp?
The CMTA works very hard to find a week that suits as many campers as possible. The CMTA knows that for some youth, camp dates come after school has started back. This is why we added a second session of Camp Footprint. We hope that offering two options will increase the number of families who can participate. We believe the week of camp provides an irreplaceable joy and acceptance that will make you happy you chose to participate.

"Landan has missed his summer program in school every year to come to camp . School is so important for him but not even this will keep him out of camp." -Joylynn Leech (Parent of Camp Footprint Camper)

"Camp Footprint is absolutely life changing and provides an education experience that school could never bring. It's the one and only place your child will feel 100% accepted and "fit in" like never before. The feelings camp footprint gave my daughter I had been searching for years to help her discover and it's amazing to see her feel those finally. -Andrea Williams (Parent of Camp Footprint Camper)
Does my child have to have CMT to attend camp?
Yes. All campers must have a diagnosis of CMT. This question will be asked on doctor's forms and will need to be signed off by doctor.
Can a sibling attend camp?
If the sibling also has CMT, then yes they are more than welcome to join in the fun!
Can a parent volunteer as a counselor the week that their child is at camp?
We ask that mom and dad stay home for this one. The camp is designed to build confidence and independence for kids living with CMT.
What is your camper to counselor ratio?
3:1, 2:1, or 1:1.  You will have the ability to choose the appropriate ratio for your child during the application process.
Can my camper attend if under 10?
Due to liability and consistency, we cannot make exceptions on the age requirements.
Camp Footprint Photo Gallery
For more information contact Jonah Berger, National Youth Programs Manager: jonah@cmtausa.org