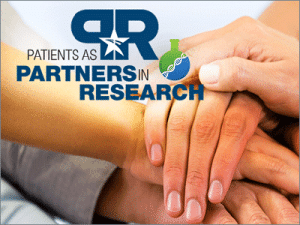 The goal of our Patients as Partners in Research initiative is to involve you and other members of the patient community in furthering the development of treatments as well as advancing our knowledge of the impact of CMT on daily life and how we can help meet the needs of everyone with CMT.
Quite simply, the more we know about your type of CMT and how it affects your family, the better we can help advance research into all aspects of CMT, and, at the same time, provide you with important information specifically about your type of CMT.
We hope you'll take a few moments to complete the form below and build your CMT profile. We'll keep it completely confidential and use it to send you information about research into your type of CMT as well as other opportunities for participation.