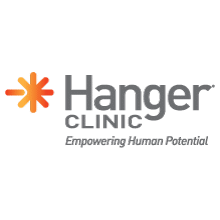 Hanger Clinic is the largest provider of foot, orthotic and prosthetic patient care services with over 800 clinics nationwide. Since the company was founded 155 years ago, Hanger Clinic has been committed to helping everyone reach his or her full potential by delivering expert clinical care, innovative technologies and outstanding customer service.
The certified orthotists at Hanger Clinic understand how the different types of CMT present clinically and have expertise across the full range of custom orthotic devices that are available, including innovative technology like silicone and carbon fiber as well as traditional ankle foot orthoses (AFOs) and shoe inserts.
Through continued education and partnership between Hanger Clinic and the CMTA, we will deliver high-quality orthotic care for people living with CMT.