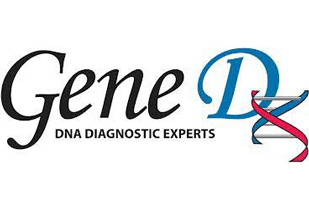 GeneDx currently provides a variety of options for single gene and panel testing to diagnose hereditary neuropathies. Testing can be ordered through a health care provider, such as a physician or genetic counselor. The most comprehensive panel option, the Hereditary Neuropathy panel, includes sequencing and deletion/duplication analysis of well-vetted genes associated with Charcot-Marie-Tooth neuropathy, as well as hereditary motor neuropathies and hereditary sensory and autonomic neuropathies. It is well established in the scientific literature that variants in four genes, PMP22, MPZ, MFN2 and GJB1, account for over 90% of molecular diagnoses in patients with CMT. Therefore, GeneDx offers a Core CMT panel, which targets these four most common genes. In addition, GeneDx offers other multigene panels based on a patient's clinical presentation, e.g. the Axonal CMT panel and the Demyelinating CMT panel. Several additional neuropathy-related single gene and panel tests are also available through GeneDx.
Panel and single-gene testing has a turn around time of four weeks and PMP22 deletion/duplication analysis is available in two weeks. For more information about neuropathy testing by GeneDx, please visit the GeneDx website, https://www.genedx.com/test-catalog/medical-specialty/neurology/ or call 301-519-2100 and ask to speak to a neurology genetic counselor.
For those patients who do not receive a molecular diagnosis through single gene or panel testing, GeneDx also offers whole exome sequencing or whole genome sequencing. For more information on these comprehensive testing options, please visit our website: https://www.genedx.com/test-catalog/medical-specialty/xomedx/ or call 301-519-2100 and ask to speak to an exome genetic counselor.
Patient-Friendly Billing Policy
GeneDx accepts all commercial insurance policies.
A patient is only responsible for the co-pay, co-insurance and unmet deductible dictated by his/her insurance provider.
GeneDx will automatically perform a benefits investigation prior to testing. If the expected out-of-pocket cost for a patient is more than $100, a GeneDx representative will contact the patient before testing is started.
GeneDx has a generous financial assistance programs and will work with a patient to prevent cost from being the barrier to testing.
GeneDx is a Medicare provider and therefore is able to accept Medicare patient samples. A completed Advance Beneficiary Notice (ABN) is required for Medicare patients.
About GeneDx
GeneDx, with headquarters in Gaithersburg, MD, is one of the leading genetic testing companies, founded in 2000 by two scientists from the National Institutes of Health (NIH) to address the needs of patients and clinicians concerned with rare inherited disorders.
Today, GeneDx has an extensive testing menu that includes sequencing and deletion/duplication analysis for inherited cardiac, mitochondrial, and neurological disorders, inherited cancer disorders, and a vast array of other genetic disorders. GeneDx provides a range of special services, such as prenatal diagnosis, targeted familial testing and confirmation of research findings. GeneDx is also a leader in whole exome/genome sequencing, next-generation sequencing and microarray-based testing.
At GeneDx, these technical services are matched by tremendous scientific expertise and experience, as well as outstanding customer support. The growing staff of GeneDx includes more than 165 board-certified geneticists and genetic counselors specialized in clinical, molecular, metabolic genetics and cytogenomics who are just a phone call or email away. Visit the website www.genedx.com to learn more about GeneDx and the services they offer.