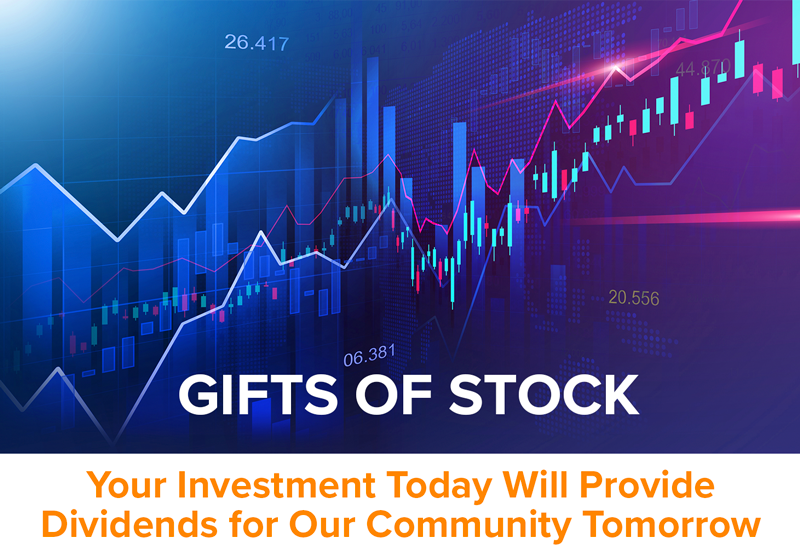 The CMTA is strongly committed to client services and to funding research and finding a cure. Gifts to client services make the day-to-day function of the CMTA possible, enabling us to provide services like our quarterly magazine, The CMTA Report, our toll-free question-and-answer line, our website, and our Patient/Family Conferences on CMT. Gifts to research, on the other hand, are restricted in use and are only available to fund research grants and fellowships.
Benefits of Gifts of Appreciated Securities
Investors who have owned an appreciated stock or mutual fund for more than one year can donate those securities to a charity and receive a tax deduction for the fair market value of the securities and eliminate any capital gains assessments on the future sale of the securities. Check with your tax advisor prior to making the gift so that you are certain of the benefits in your particular situation.
Donations of Stock and Securities:
To make a donation of stock or other securities to the Charcot-Marie-Tooth Association, please use the information below:
Stock Donations
Our brokerage firm information:
Morgan Stanley Wealth Management
300 Campus Drive
Florham Park, NJ 07932
Phone: 973.236.3653
Fax: 973.236.3601
Toll Free: 800.526.9075
Contact:
Kenneth Vostal, Senior Vice President – Wealth Management
Brenda Waardenburg, Portfolio Associate
Wire Donations
Our bank information:
JP Morgan Chase
Chicago, IL
If you have questions or need assistance making a stock or wire donation, please contact:
Kim Magee
Director of Finance and Administration
Charcot-Marie-Tooth Association
PO Box 105
Glenolden, PA 19036
Tel: 610-427-2971
Email: kim@cmtausa.org