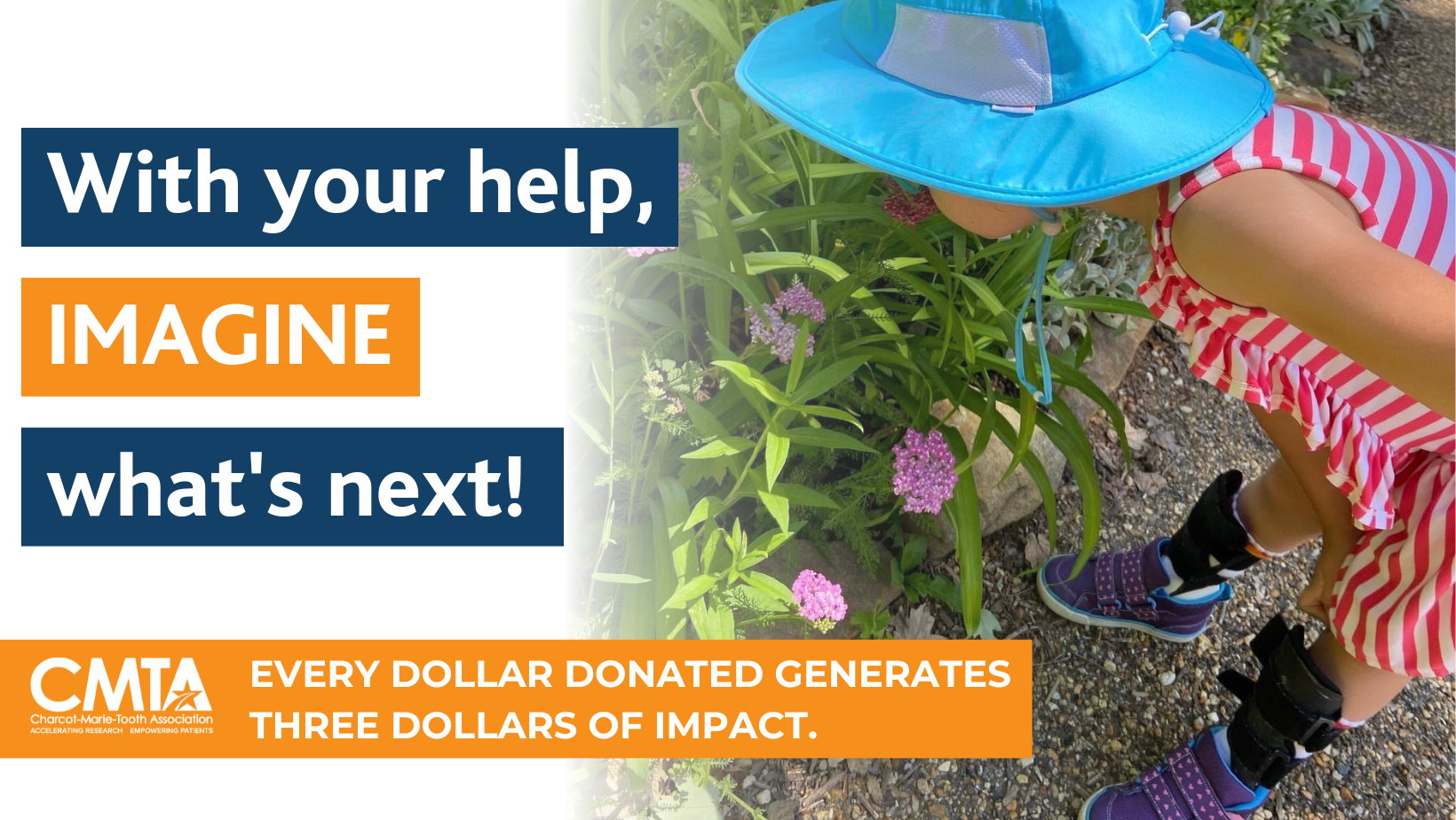 TRIPLE YOUR IMPACT
Every Dollar Generates Three Dollars of Impact
Hey Google Employees! Along with Google's matching gift of up to $10,000 per person per year, an anonymous donor of the CMTA will match all donations between now and December 31st up to $500,000. As a result, Googler donations generate a triple impact! To accelerate the CMTA's mission to defeat CMT, we encourage you to click the Benevity link below to make your matching gift today!
https://google.benevity.org/cause/840-222480896
*Benevity will direct deposit all gifts to the Charcot-Marie-Tooth Association and indicate donors from a detailed report.