The Promise of a Brighter Future is Close at Hand
Join the CMTA Legacy Society and make your bequest in any of the following ways:
★ Donate a specific dollar amount or asset to the CMTA.
★ Donate a percentage of your estate to the CMTA.
★ Donate to the CMTA from the balance—or residue—of your estate.
★ Designate the CMTA to receive specific assets.
Your gift to the CMTA Legacy Society will help fund research that is already beginning to yield a harvest of promising results, with more breakthroughs on the horizon. With your kindness and generosity, the promise of a brighter future is close at hand.
What will your legacy be?
To learn more or to have a confidential conversation about establishing your legacy, please call or email Director of Development Jeana Sweeney at 800.606.2682 / jeana@cmtausa.org.
Planning Your Legacy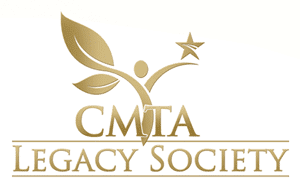 Planning your legacy gift to the CMTA is one of the most important steps you can take to help ensure that future generations will live in a world without CMT.
To help you determine what legacy gift option will best for you, please read this short guide to planning your legacy.
At some point, you'll also want to consult your attorney and financial advisor, and this guide to suggested language for trusts and wills may be helpful.
Finally, to complete your membership in the CMTA Legacy Society, simply complete, sign and return this letter of intent.