The CMTA's new logo, which we are revealing for the first time in the Spring 2019 issue of The CMTA Report, is only the third version in our 35-year history. We believe our updated look captures the progress of our Strategy to Accelerate Research (STAR) and the dedication of our unwavering supporters who have backed us every step of the way. The STAR and its arch, which have been a part of the CMTA's logo since 2008, have been rotated forward to highlight more than a decade of progress and breakthroughs in CMT research. The STAR shines brightly, its vibrant orange representing the energy and exuberance of the CMT community.
"Through STAR and our incredibly generous and engaged members, encouraging advancements have been made in the development of treatments for CMT," said Amy Gray, CEO of the CMTA. "Our new logo represents our promise of even more breakthroughs at an accelerated pace. We will not rest until we put an end to CMT."
The launch of the new logo follows yet another landmark year of research progress. With more than 20 pharmaceutical and biotechnology partners, the world's top CMT scientists collaborating through STAR, and a community powering our efforts, the CMTA is leading the way to a world without CMT.
CMTA Logos Through the Years
---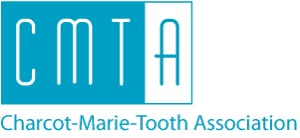 A contest for the first logo was announced in the Fall 1994 CMTA Report and the winning design was announced in Spring 1995 CMTA Report.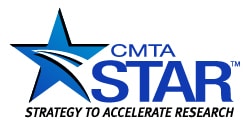 The CMTA's Strategy to Accelerate Research (STAR) was launched in 2008 and the STAR logo first appeared in April 2008. The STAR logo has been updated to a stand-alone star for 2019.

The original logo was replaced with a version that incorporated the star in the 2010 web redesign. The new logo appeared in the January/February 2011 CMTA Report.