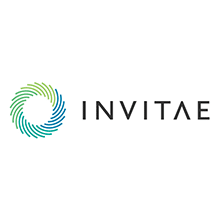 Invitae Corporation (NYSE: NVTA), a genetic information company, today announced that it has expanded its neurology test offering, adding 11 new panels for heritable diseases. In addition, Invitae has updated 17 existing neurology panels based on new discoveries in genetics research.
With this latest expansion of its test offerings, Invitae will be able to provide clinicians, patients, and payers with even higher-quality information on genetic changes that have been shown to influence a variety of neurologic disorders – for the same price and with the same three-week average turnaround time. The new panels will be available immediately to children's hospitals, pediatricians, and medical genetics professionals for clinical diagnosis and care.
"Invitae is steadfast in its commitment to making high-quality genetic tests based on the latest clinical and scientific evidence available to patients and their family members," said Robert Nussbaum, MD, chief medical officer of Invitae. "The launch of our new and updated panels clearly illustrates our ongoing dedication to careful and comprehensive gene curation."
Expanded neurology testing
With this expanded neurology offerings, Invitae provides clinicians, patients, and payers with more options for high-quality, affordable genetic testing, including:
Invitae's Hereditary Parkinson's Disease & Parkinsonism Panel – analyzing up to 17 genes associated with Parkinson's disease and related conditions involving Parkinsonian features.
Invitae's Comprehensive Neuropathies Panel – 78 genes covering Charcot-Marie-Tooth (CMT) disease, hereditary motor neuropathies, hereditary sensory and autonomic neuropathy, and riboflavin transporter deficiency neuronopathy
Invitae's Comprehensive Neuromuscular Disorders Panel – 116 genes covering muscular dystrophy, myopathy, and congenital myasthenic syndrome
Additional myopathy panels, including a hyperkalemic periodic paralysis test, a hypokalemic periodic paralysis panel, an inclusion body myopathy panel, and an autophagic vacuolar myopathy panel
Additional neuropathy panels, including hereditary sensory and autonomic neuropathy panels, a hereditary motor neuropathies panel, and a riboflavin transporter deficiency neuronopathy panel
Updates to existing panels to incorporate the latest research findings:
"Genetic testing for hereditary Parkinson's disease has fundamentally changed the way in which we look at providing answers to families affected with this devastating condition," said J. William Langston, MD, chief scientific officer and founder of the Parkinson's Institute and Clinical Center. "My hope is for every person with early-onset Parkinson's or a family history of the disease be provided the opportunity to have genetic testing, so we can work together to develop better treatments and improve healthcare for everyone."
Invitae's latest expansion of its test offering is based on the latest research findings in genetics across various panels. For example, three peer-reviewed papers published in the past year show evidence that the MORC2 gene causes CMT disease, and therefore was added to Invitae's comprehensive CMT panel:
"We are excited to see the addition of new genes in Invitae's CMT panel," said Jeana Sweeney, patient advocate and Director of Development at the Charcot-Marie-Tooth Association (CMTA). "Comprehensive genetic testing can provide patients with a definitive diagnosis, which is critical for the treatment and management of the disease."
Affordable, transparent pricing
Invitae offers a transparent pricing structure independent of the number of genes required to provide an accurate diagnosis within a single clinical area. For payers and institutions that are in contract with Invitae, the price per clinical area can be as low as $950, depending on the payer's requirements. For third-party payers with whom Invitae is out-of-network and for non-contracted institutions, the price per clinical area is $1,500. In addition, for patients without third-party insurance coverage or who do not meet insurance criteria for coverage, Invitae offers its full test offerings for $475 per clinical area (see website for more details).
About Invitae
Invitae Corporation's (NYSE: NVTA) mission is to bring comprehensive genetic information into mainstream medical practice to improve the quality of healthcare for billions of people. Invitae's goal is to aggregate most of the world's genetic tests into a single service with higher quality, faster turnaround time, and lower price than many single-gene and panel tests today. The company currently provides a diagnostic service comprising hundreds of genes for a variety of genetic disorders associated with oncology, cardiology, neurology, pediatrics, and other rare disease areas. For more information, visit our website at invitae.com.
Safe Harbor Statements
This press release contains forward-looking statements within the meaning of the Private Securities Litigation Reform Act of 1995, including statements relating to the availability of the company's new panels; the effect of the company's expansion of its test menu and its ability to provide higher quality information on genetic changes; and that such information will lead to better diagnoses and treatments for patients. Forward-looking statements are subject to risks and uncertainties that could cause actual results to differ materially, and reported results should not be considered as an indication of future performance. These risks and uncertainties include, but are not limited to: risks associated with the company's ability to use rapidly changing genetic data to interpret test results accurately, consistently and quickly; the company's ability to develop and commercialize new tests and expand into new markets; the company's history of losses; the company's need to scale its infrastructure in advance of demand for its tests and to increase demand for its tests; the risk that the company may not obtain or maintain sufficient levels of reimbursement for its tests; laws and regulations applicable to the company's business, including state licensing requirements and potential regulation by the Food and Drug Administration; and the other risks set forth in the company's filings with the Securities and Exchange Commission, including the risks set forth in the company's Quarterly Report on Form 10-Q for the quarter ended June 30, 2016. These forward-looking statements speak only as of the date hereof, and Invitae Corporation disclaims any obligation to update these forward-looking statements.
NOTE: Invitae and the Invitae logo are trademarks of Invitae Corporation. All other trademarks and service marks are the property of their respective owners.
Source: Invitae Corporation
Contact:
Laura D'Angelo
pr@invitae.com
314-920-0617