A special "footprint news" welcome to CMT awareness month from the CMTA youth council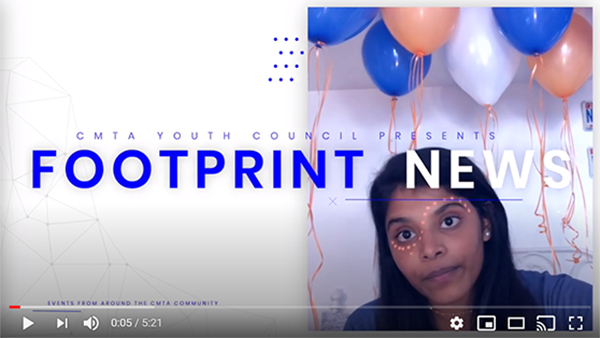 Charcot-Marie-Tooth disease, or CMT, is one of the most commonly inherited neurological disorders affecting 3 million people around the globe, yet so few have even heard of it before.
This CMT Awareness Month, we're celebrating YOU – our champions! We're honoring you for facing the challenges of CMT with bravery, strength and heart. We're celebrating how far we've come together on our way to treatments and a cure for CMT disease. And we're championing our cause to bring about a world without CMT.
We hope you feel inspired as you get to know just a few of the champions in our CMTA community who are making a world of difference for generations to come. CMT Awareness Month is OUR time! Let's make our disease known and understood around the world. Complete the CMT Awareness Month Challenges and become a CMTA champion!
And please note that for all our champions, whether you Walk, Cycle, or Fundraise 4 CMT, all money raised in September for the CMTA's mission will be matched dollar-for-dollar up to $200,000!
Meet Some of Our Champions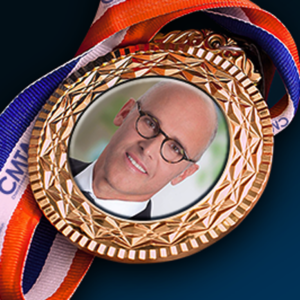 "Energy," "Enthusiasm" and "Expertise"
Why he is committed to our cause:
Dan Chamby, CMTA Board Member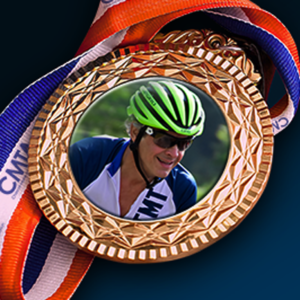 Cycling 300 Miles in 3 Days for 3 Million People with CMT: Chris Ouellette, CMTA Board Member and Cycle 4 CMT Founder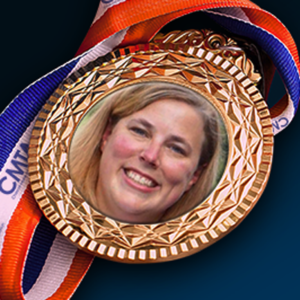 Ten years of commitment to raising awareness and funds for the CMTA: Mary Louie, CMTA Branch Leader, Walk 4 CMT Leader & Fundraiser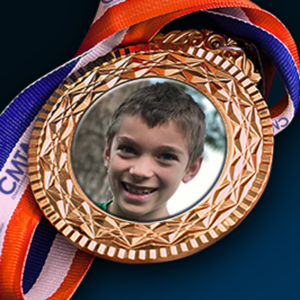 "For Our Future Generations"
Why We Walk 4 CMT: Asher Norris,
Team Asher and the Dragons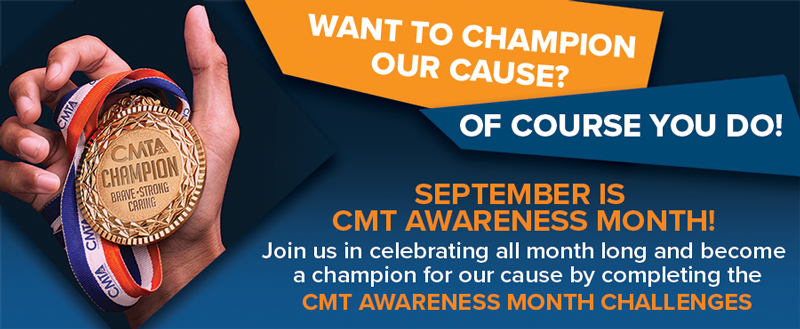 Decorate your Facebook profile to spread CMT Awareness. Add a frame to your profile picture and use the AM2020 Champion Banner as your cover photo!
Download the 'What is CMT?' Infographic and share it over email and social media to educate your friends, fans, and followers. You're just a few clicks away from making a huge difference!
How much does your local doctor's office know about CMT? You can play a vital role in CMT education! Email the 'What is CMT' brochure to your physician and any other medical professionals involved in your care.
Join us in raising awareness of CMT in the medical community on a national level: send a 'CMT Awareness Letter' to Dr. Sanjay Gupta, neurosurgeon and chief medical correspondent at CNN. We've written it for you! All you need to do is download the letter, sign your name to personalize it and address it to Dr. Sanjay Gupta at 49 Jesse Hill Jr Drive SE, Faculty Office Building Suite 337, Atlanta, GA 30303.
Show your true colors by participating in the 'Bare Your Brace' AFO decorating contest on Instagram. Instructions will be announced Tuesday, September 15.
Who is your champion with CMT? Who inspires you? What impact have they made on you and others? Submit your story to info@cmtausa.org by Saturday, September 26 for the chance to spotlight your hero. The winner of the Story Contest will have his or her champion celebrated in the next issue ofThe CMTA Report.
Thank your champions! Post this Thank-You graphic to social media and tag the champions you're grateful for in your life who inspire you, cheer you on and champion our cause!
And to all our Champions …