The Charcot-Marie-Tooth Association (CMTA) is thrilled to share with you a first-of-its kind article entitled, "A Consensus Statement on The Surgical Treatment of Charcot-Marie-Tooth Disease." Published in the esteemed journal Foot and Ankle International, this milestone publication delineates the best surgical practices for people with foot deformation due to CMT.
The article is the product of an exceptional one-day meeting fully sponsored by the Charcot-Marie-Tooth Association and attended by thirteen experienced board-certified orthopedic foot and ankle surgeons and a neurologist specializing in CMT disease.
Spearheaded by orthopedic surgeon Dr. Glenn Pfeffer and his team at Cedars-Sinai, this remarkable group of surgeons defined consensus terminology, agreed upon standardized templates for history and physical examination and recommended a comprehensive approach to CMT foot surgery.

We are incredibly proud of their momentous contribution and very thankful to each and every person involved in its creation. We hope you will find this article to be invaluable in your CMT surgical journey. Please share this article with your CMT health care professionals, especially your orthopedic surgeons, who will benefit greatly from this new and useful resource.
---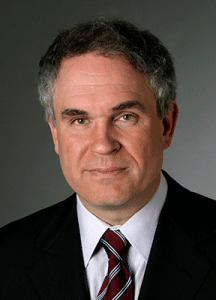 Glenn Pfeffer, MD, is director of the Foot and Ankle Center at Cedars-Sinai Medical Center. He is also a co-director of the Hereditary Neuropathy Program and co-director of the Cedars-Sinai/USC Glorya Kaufman Dance Medicine Center. Dr. Pfeffer has written numerous scientific articles on orthopaedics and has edited seven academic textbooks on the foot and ankle. He has been treating foot and ankle problems in patients with Charcot-Marie-Tooth disease for 25 years. He is a past president of the American Orthopaedic Foot and Ankle Society and recently served as president of the California Orthopaedic Association. Dr. Pfeffer is frequently interviewed on foot and ankle topics and has been featured on CNN, Dancing with the Stars, Dateline NBC, Good Morning America, and in The New York Times.