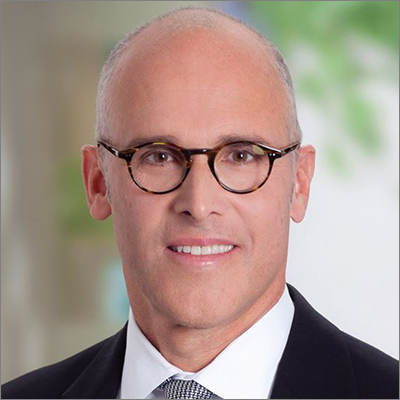 Glenolden, PA, May 21, 2020 — The Charcot-Marie-Tooth Association (CMTA), the national patient advocacy organization leading CMT research, today announced the appointment of Dan Chamby to its Board of Directors.
Dan brings more than three decades of business and financial management experience from Fortune 500 companies BlackRock, Merrill Lynch & Co. and Fujitsu Ltd, to the CMTA Board. He and his wife Etsuko live in Princeton, NJ, and have two daughters.
For close to two decades Dan was portfolio manager for BlackRock's Global Allocation Fund. He began his investment career at Mellon Bank in 1982 as an Asia/Pacific credit analyst receiving his BA degree in political science and French literature from Duquesne University in 1982, and an MBA degree from the Wharton School of the University of Pennsylvania in 1988.
Dan, who has CMT said he is "eager to assist the CMTA's mission of finding treatments and a cure for CMT. I'm also, in equal measure, humbled by the collected knowledge and experience of the CMTA's leadership, and the task ahead of us."
Board Chair Gilles Bouchard welcomed the recently retired Chamby to the board "with great pleasure and excitement," saying, "Following a brilliant career at BlackRock, Dan has now decided to join the CMTA Board and apply his unique experience and skills to our fight against CMT."
The CMTA Board of Directors is a dedicated cadre of business owners, executives, doctors and lawyers charged with overseeing the organization's operations and strategy. Each is personally affected by CMT. Because they are all so invested in the mission, they are singularly committed to the organization and give generously of their time and talents.
To learn more about getting involved with the CMTA, click here.