What is CMT1A?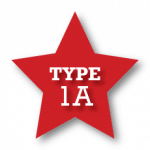 Type1ACMT1A is the most common form of Charcot-Marie-Tooth, comprising around 66 percent of all patients with CMT Type 1. The disease is caused by a duplication of the PMP22 gene on Chromosome 17. Instead of having two copies of the gene (one copy inherited from each parent), CMT1A patients have three copies, two from the affected parent and one from the other. What did the study tell us?
The study showed us that administration of an innovative type of drug called an antisense oligonucleotide (ASO) stops the further development of neuropathy in mouse and rat models with CMT1A. This was assessed by measuring levels of PMP22 expression and other biomarkers/factors of disease progression. In fact, in several measures, there was an overall improvement that was observed in both animal models with ASO treatment.
Another important part of this study was to evaluate ASO treated mice and rats in many ways to identify the first signs of neurological improvement in these animal models of CMT1A. This included measuring how the PMP22 gene levels changed in skin samples where nerves were present. These studies parallel in many respects the development of neurological assessments that will be employed in individuals with CMT1A as the most sensitive measures of a successful ASO treatment in a clinical trial. In addition, the measurement of PMP22 gene levels in a skin sample may be similarly applied in clinical trials to ensure that the ASO has the intended effect.
Last but not least, this study clearly links a reduction of PMP22 to improvements in measures of disease progression, and it does so in two different animal models. This is an important validation for all research activities focused on reducing the expression of the PMP22 gene as a treatment for CMT1A.
What is an ASO and how does this type of drug work?
ASO stands for antisense oligonucleotide, a short synthetic piece of chemically modified nucleic acid (DNA or RNA) designed to bind to the RNA that codes for a protein. Once the ASO binds to the RNA it causes the destruction of the RNA by cellular enzymes, thus preventing the protein from being made. For further information on how ASOs work, please watch Ionis' informative video.
What are the advantages of ASOs relative to common drugs?
Most common drugs do not directly target the genetic cause of a disease like CMT, but instead often target what are considered "druggable" genes that either affect the PMP22 gene, or, are controlled by PMP22 and affected by its over-activity in the disease. In most cases the drugs treat symptoms of the disease and do not have an effect on disease progression. In this case, the duplicated PMP22 gene is the direct target of the ASO designed by Ionis and is predicted to modify the disease course.
Have ASOs been used for other diseases?
ASOs have been applied to a number of conditions, and Ionis is active in pursuing treatments for several neurological disorders. For example, one of the most important advances using ASOs is the development of a novel treatment for Spinal Muscular Atrophy, which is the first approved drug for this devastating neuromuscular disease. They have reported some very promising Phase 3 clinical trial results for another condition affecting peripheral nerves, known as familial amyloid polyneuropathy. In addition, they have completed a successful phase 1/2a study in patients with Huntington's disease.
Could the ASO work on other subtypes of CMT?
The ASOs developed for this publication are specifically designed to apply to CMT1A, since they target the duplicated PMP22 gene that causes CMT1A. Therefore, they would not be expected to work in other types of CMT. However, there may be other ASO designs that could be developed to target other types of CMT.
What are the next steps?
Next steps in the mouse and rat models are to understand how long the effect lasts, and whether administering the ASO at later stages of the disease will work. Also, we need to establish whether the improvement of symptoms such as changes in balance, grip and walking are sustained as well. Ionis is also working to identify a human PMP22 targeting ASO development candidate that is suitable for advancing towards human clinical trials. At this time, we do not have further information on timing.
Where can I get more information about this study?
You can find more information on this study at the CMTA's website. The CMTA will keep the CMT community updated as these studies progress. Patients are also encouraged to enroll in the clinical registries at the Rare Disease Clinical Research Network and to sign up for the CMTA's email updates.
How can I get involved with the CMTA?
There are many ways for you to get involved with the CMTA through volunteering, participating in events with your local branch, creating awareness in your community or making a donation. To learn more, go to the CMTA's website.
Who is the CMTA?

The CMTA is the world's leading nonprofit dedicated to creating a world without Charcot-Marie-Tooth. It is a patient-led organization that is aggressively seeking treatments for CMT by facilitating collaboration between top-flight researchers and experts and directly funding their work. In 2008, the CMTA launched the strategy to Accelerate Research (STAR). Since then it has funded more than 70 research projects and committed more than $8 million in funds. The CMTA supports people living with CMT by offering a variety of educational materials and conferences throughout North America, hosting regional branch meetings, providing physician referrals and working closely with the clinical and research communities.
Who is IONIS?

Ionis is the leading company in RNA-targeted drug discovery and development focused on developing drugs for patients who have the highest unmet medical needs, such as those patients with severe and rare diseases. Using its proprietary antisense technology, Ionis has created a large pipeline of first-in-class or best-in-class drugs, with over three dozen drugs in development. SPINRAZA® (nusinersen) has been approved in global markets for the treatment of spinal muscular atrophy (SMA). Biogen is responsible for commercializing SPINRAZA. Drugs that have successfully completed Phase 3 studies include inotersen, an antisense drug Ionis is developing to treat patients with hereditary TTR amyloidosis (hATTR), and volanesorsen, an antisense drug discovered by Ionis and co-developed by Ionis and Akcea Therapeutics to treat patients with either familial chylomicronemia syndrome or familial partial lipodystrophy. Akcea, an affiliate of Ionis, is a biopharmaceutical company focused on developing and commercializing drugs to treat patients with serious cardiometabolic diseases caused by lipid disorders. Additional information about Ionis is available at www.ionispharma.com.