Hawaii CMTA Branch Meeting (Virtual) with Guest Speaker
Date/Time
Date(s) - 06/01/2023
6:00 pm - 7:00 pm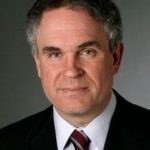 Please join us (via Zoom) for the next meeting of the Hawaii CMTA Branch on Thursday, June 1st at 6:00 pm (HST) when we will gather virtually to welcome guest speaker, Glenn Pfeffer, MD.
Dr. Pfeffer is the director of the Foot and Ankle Center at Cedars-Sinai Medical Center. Dr. Pfeffer has operated on more than 500 CMT patients and has one of the largest reconstructive CMT practices in the world. This is a wonderful opportunity to meet Dr. Pfeffer and learned about his surgery expertise. We hope you will join us for this informative meeting – all are welcome!
To receive the Zoom link needed to join this meeting, please RSVP to Branch Co-leader Monica Rocabado: monic.rocabado@gmail.com.