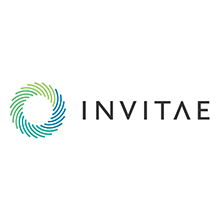 Invitae's mission is to bring comprehensive genetic information into mainstream medical practice, improving the quality of healthcare for billions of people. Their goal is to aggregate most of the world's genetic tests into a single service with higher quality, faster turnaround time, and a lower price than many single-gene tests today.
Comprehensive and Customizable
With 45 genes, CMT genetic testing at Invitae is both comprehensive and flexible. Invitae's neurogenetics menu includes pre-curated gene panels as well as the ability to combine multiple panels or easily customize a panel. Their offering includes genes that cause CMT disease with dominant inheritance, recessive inheritance, and X-linked inheritance, as well as PMP22 deletions/duplications and sequence variants associated with hereditary neuropathies with liability to pressure palsies (HNPP).
Due to the overlapping symptoms of various forms of neuropathies some physicians may choose to investigate the possibility of other types of neuropathy during the diagnostic process. To help with that, Invitae offers a Comprehensive Neuropathies Panel, which includes full sequencing with deletion and duplication studies of 83 genes associated with dominant, recessive and X-linked hereditary neuropathies including CMT, hereditary motor neuropathies and hereditary sensory and autonomic neuropathies.
If panel testing has not revealed an informative result, Invitae also offers the option of exome sequencing. The Invitae Boosted Exome is a customized analysis of the coding regions of >20,000 genes enhanced with specialized capture baits to increase the coverage of medically relevant genes and hard-to-sequence regions of the exome. The exome identifies DNA changes in these regions in an attempt to pinpoint an individual's genetic diagnosis. The exome has a quick turnaround time of 6-8 weeks. Please refer to Invitae's website for a detailed explanation of the Boosted Exome.
Transparent Pricing Options
All Invitae panel testing includes sequencing with deletion and duplication studies at no additional charge.
Invitae's affordable and transparent pricing allows doctors to test the right genes for each patient, knowing exactly what it will cost:
$250 per clinical indication for patient pay; the most we will ever bill an insurance company or institution is $1500 per clinical area for a panel or single-gene test. Typically patients pay no more than $100 out of pocket for one of our tests. If a patient receives a bill for more than $100, please call us to discuss payment options. We offer programs to help those few patients with higher out-of-pocket costs, including interest-free payment plans and financial assistance. Please see the Invitae website for details.
Medicare billing for patients who meet criteria
Patient Assistance Plan (PAP) for Medicaid, uninsured, and low-income patients to remove financial barriers to testing
For Invitae Boosted Exome pricing and payment options, please refer to the ordering FAQ on their website.
Testing at Invitae
Invitae specializes in genetic testing for inherited conditions related to a variety of medical disciplines, including cardiology, hereditary cancers, pediatric genetics, neurology, hematology, metabolic/biochemical genetics, immunology, dermatology, and ophthalmology. Turnaround time is 10-21 days, 14 days on average for panel testing. For more information about Invitae's neurological genetic tests, please visit the Invitae neurology listing.