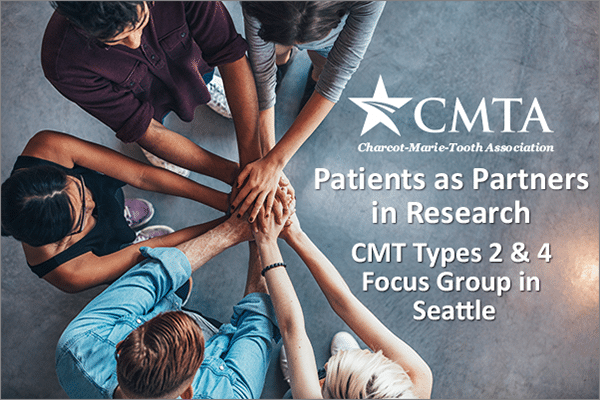 We are pleased to announce another opportunity to get involved with the CMTA's Patients as Partners in Research initiative! The goal of Patients as Partners in Research is to advance the work of our Strategy to Accelerate Research (STAR) and showcase ways the patient community can participate in furthering the development of treatments, and ultimately a cure, for CMT.
As a follow up to the recent Patients as Partners in Research Focus Group that was held in New Jersey earlier this year, the CMTA once again partnered with the Cambridge, Massachusetts-based biopharmaceutical company Acceleron Pharma, to bring together selected patients to participate in a focus group following the CMTA Patient/Family Conference in Seattle on October 20, 2018.
The aim of this focus group was to develop a greater understanding of CMT and gather information that will help advance the field and inform the development of new therapies. Topics discussed included specific muscle weaknesses, CMT subtypes, healthcare utilization, genetic testing, and current/developing treatment options.
To participate in the focus group, you had to be 18 years or older with weakness in the tibialis anterior (foot drop, or difficulty lifting the front part of the foot).
We thank all those who particpated for getting involved and helping us advance CMT research.