Keep Hope Alive for Everyone Living with CMT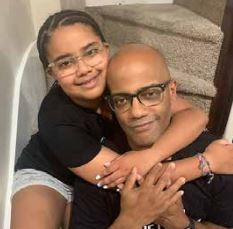 When 9-year-old Kaya was diagnosed with CMT in 2020, her parents wasted no time in turning to the CMTA for help and information. Kaya's father William Medley then underwent DNA testing and at the age of 53, he discovered that he too had CMT. Kaya and her family's greatest hope is that treatments are found to prevent/stop progression of CMT and that a cure will soon be within reach. But hope is more than just optimism: it is based on an expectation of positive outcomes.
At the CMTA, we are fortifying our hope with action, doing everything in our power to find those positive outcomes. As you make your year-end giving decisions, we're asking you to join us in keeping hope alive for everyone living with CMT.
Families that live with CMT all share one hope: that their children and grandchildren will grow up without the fear of CMT hanging over them. They know that the CMTA will turn their hope into action by funding our critical Strategy to Accelerate Research (STAR) projects, which will eventually lead to treatments and a cure. Every donation, no matter the size, moves us closer to that goal.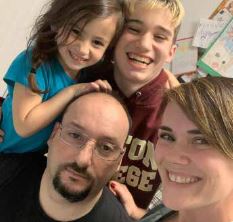 Alessandro Cacciani, 48, entrusts the CMTA with his charitable dollars in the hope that his wife won't have to watch him decline as his CMT progresses. He also hopes that a cure or treatment will mean that children don't have to wonder if every stumble or random pain is a sign that they have it – a constant fear for them.
With our community's help, the CMTA has invested over $17 million in CMTA-STAR research since 2008, making us the largest chartable funder of CMT research globally. But our work isn't done: Our strategy outlines investments of another $10 million in the next few years to accelerate the search for CMT drugs and therapies.
Donations to STAR are bundled and used for a multitude of important projects. After a rigorous review process, the CMTA makes grants to researchers based on how "translatable" a proposed program is, in other words, how easily findings can be transformed into therapies.
So, for example, your $500 year-end donation could help fund a $664,261 award to CRISPR-Cas9 efforts by the Bruce Conklin lab, which will be the first application of CMT to axonal neuropathy (2A, 2E, 2F). A $1,000 donation could help support a $154,507 grant funding target validation for SARM1 and HDAC6 inhibitors in multiple types of CMT while a $10,000 donation could be used to fund biomarker research to enable clinical trials for CMT1A, CMT2A, CMT1B, CMT1X. There are many ways for your donation to accelerate research.
As you make your urgently needed year-end gift, we ask that you give hope to everyone who lives with CMT. As the late actor Christopher Reeve said, "Once you choose hope, anything is possible."
Inspired by CMTA STAR Research
The CMTA's Strategy to Accelerate Research, or STAR, has been a beacon of light and hope for the CMT community since 2008. Its unique approach is built on collaboration: It connects our world-renowned STAR Advisory Board to pharmaceutical, biotechnology and research service companies that are pursuing therapy development.
Your Donation Makes a Difference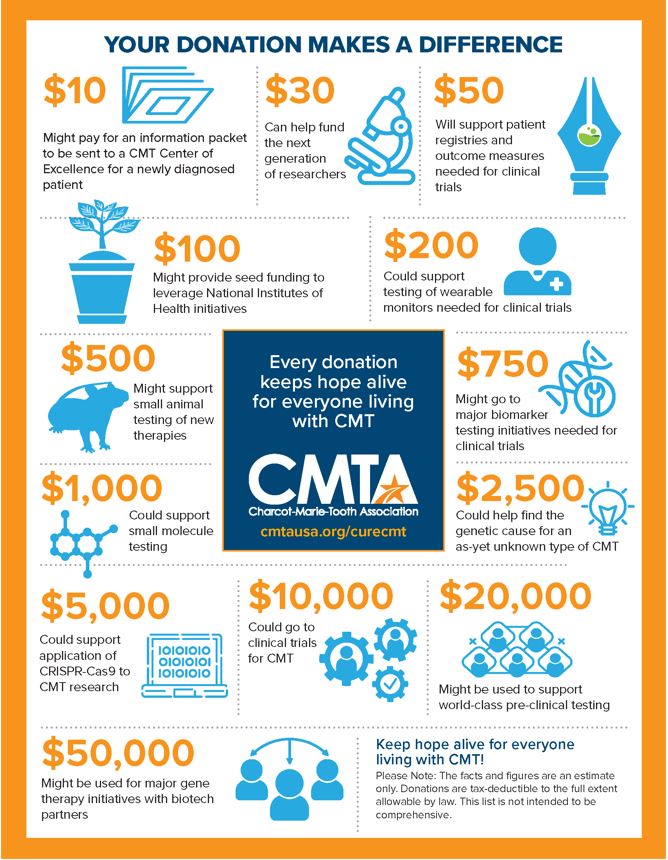 What is CMTA-STAR