State College, PA CMTA Branch Meeting (Virtual) with Guest Speaker
Date/Time
Date(s) - 06/26/2023
7:00 pm - 8:00 pm

Please join us (via Zoom) for the State College, PA CMTA Branch meeting
Monday, June 26th at 7:00 pm EST.
We will gather virtually to welcome guest speaker, Elizabeth Ouellette from the CMTA Board of Directors. She will share with us
information on "CMT and Emotional Wellness."
Elizabeth Ouellette has been with the CMTA for over 20 years, serving as a board member,
patient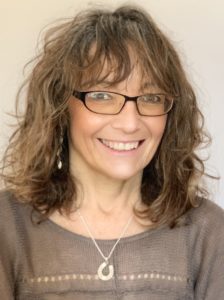 advocate, motivational speaker, fundraiser (Cycle 4 CMT)  and podcaster (CMT 4 Me). Elizabeth now works as a certified life coach who
helps her clients reach their goals and true potential through gentle guidance and deep introspection. She specializes in working with individuals, couples, and families who seek support with anxiety, stress, physical and emotional pain, relationships, grief, self-esteem, personal fulfillment, and mindset.
At this branch meeting, she will dispel myths about CMT and then provide you with tools and techniques to live your best life ever, whatever challenges may stand in your path to emotional well-being.
This is a wonderful opportunity to meet and network with others who have CMT in your local area. We hope you will join us for this educational meeting – all are welcome!
To receive the Zoom link needed to join this meeting, please RSVP to Branch Leader Lois Martin: lo7mrt@aol.com