San Francisco, CA CMTA Branch Meeting (Hybrid) with Guest Speaker
Date/Time
Date(s) - 06/24/2023
1:00 pm - 3:00 pm

Please join us (in person or virtually) for the San Francisco, CA CMTA Branch meeting on
Saturday, June 24th at 1:00 pm Pacific Time.
Our meeting will be held at the Redwood Shores Library Meeting Room A. The address is
399 Marine Parkway, Redwood City, CA 94065.
During our meeting, we will welcome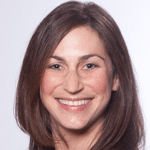 Carly Siskind, MS, CGC. Carly is a board-certified genetic counselor at Stanford University and Hospital and Lucile Packard Children's Hospital. She specializes in CMT and is a member of the CMTA Advisory Board. This will be a very informative meeting and a great time to meet others living with CMT. We would love for you to join us – all are welcome.
Meeting Location:
Redwood Shores Library Meeting Room A
399 Marine Parkway
Redwood City, CA 94065