Manitowoc, WI Cycle4CMT
Date/Time
Date(s) - 09/16/2023
9:00 am - 12:00 pm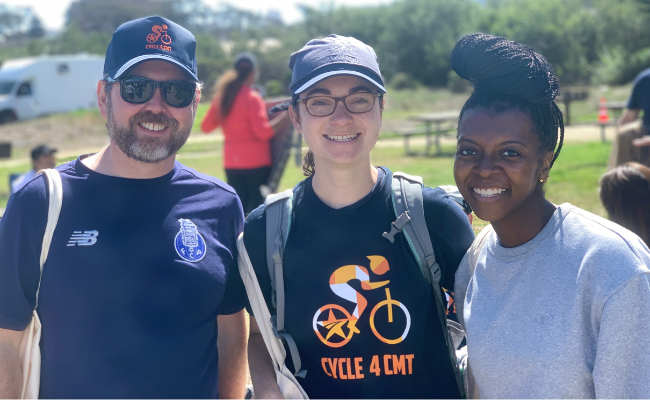 Join us at the Manitowoc, Wisconsin Cycle4CMT
Cycle4CMT is a volunteer-led national fundraising campaign for the CMTA. By participating in this year-round campaign, you will be joining thousands of others across the country who want to improve the lives of those living with CMT. Funds raised by the Cycle4CMT campaign fuel the CMTA's mission to find treatments for CMT and ultimately a cure.
About the Manitowoc, Wisconsin Cycle4CMT
Ride Location: The Lighthouse Inn, 1515 Memorial Drive, Two Rivers, Wisconsin. All will meet in the Lighthouse Inn parking lot adjacent to the trail. We will walk-n-roll on the paved Mariners Trail from Two Rivers south to Manitowoc and back along the shoreline of beautiful Lake Michigan.
Ride Date: Saturday, September 16, 2023
Ride Time: Registration starts at 9:00am, Walk-n-Roll starts at 10:00am
Any questions, please reach out to Contact Barry Hett: ManitowocCMTABranch@cmtausa.org
ABOUT CHARCOT-MARIE-TOOTH ASSOCIATION (CMTA)
The mission of the CMTA is to support the development of drugs to treat CMT, to improve the quality of life for those with CMT, and, ultimately, to find a cure. Our vision is a world without CMT.