CMTA Lunch & Learn: CMT 1A-focused Patients as Partners in Research Town Hall
Date/Time
Date(s) - 09/20/2023
12:00 pm - 1:00 pm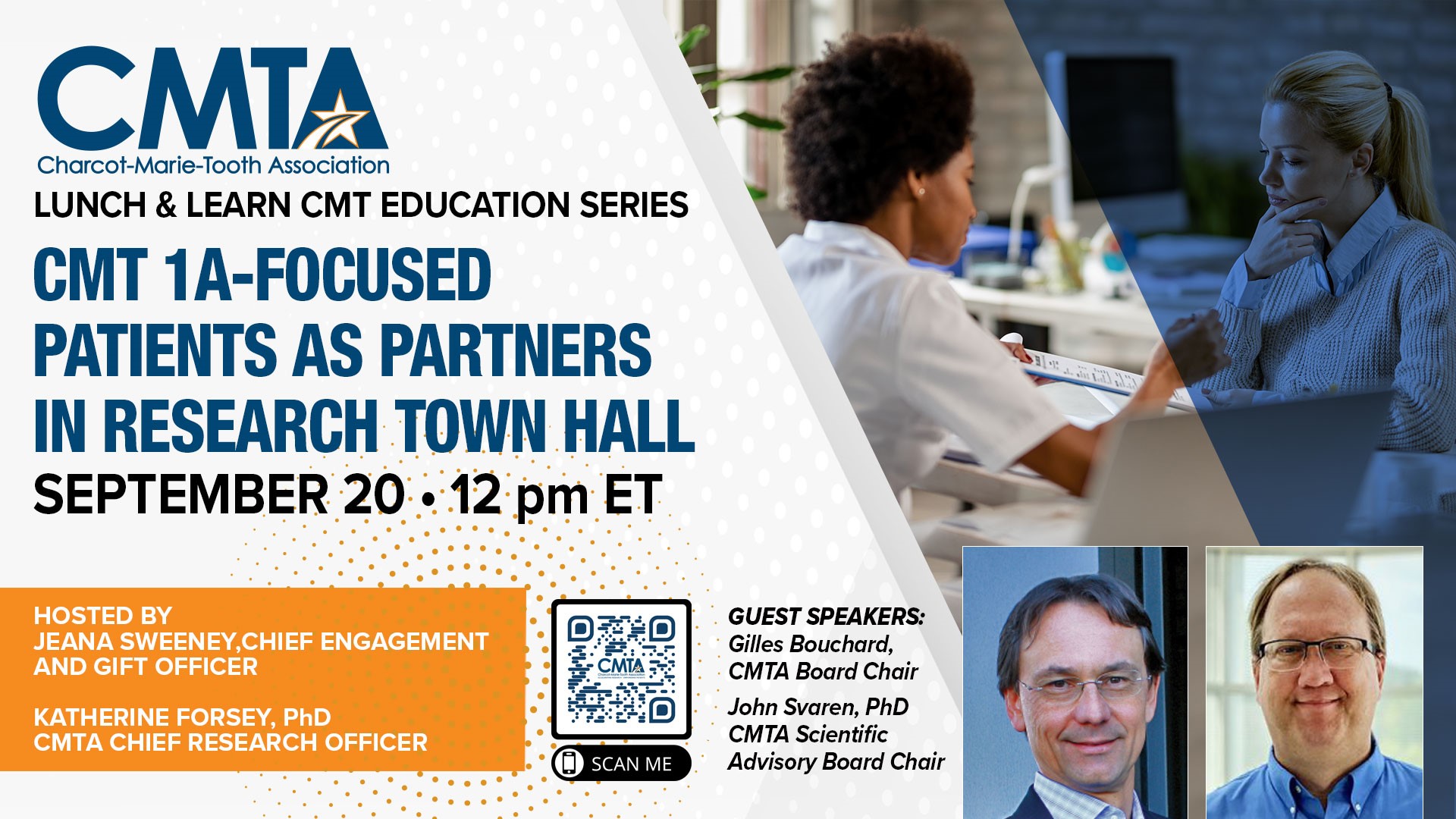 Please join us on September 20th at 12:00 p.m. Eastern Time for our next Lunch & Learn education meeting when we will welcome guest speakers John Svaren and Gilles Bouchard.
Dr. Svaren and Gilles will be sharing a CMT 1A STAR research update to include the following: the latest information about DTx-1252, the potential life-changing treatment developed by DTx Pharma (recently acquired by Novartis), new projects in the 1A drug development pipeline, and opportunities for patients to be involved in research. This meeting will be moderated by Jeana Sweeney / CMTA Chief Engagement & Gifts Officer and Katherine Forsey, PhD / CMTA Chief Research Officer.
The goal of PAP (Patients as Partners in Research) is to advance the work of our Strategy to Accelerate Research (STAR) and enroll the patient community in the critical work of furthering the development of treatments and ultimately a cure for CMT. While this is a 1A focused webinar, everyone in the community is welcome. Register now to learn all the ways you can do your part to help advance CMT research.
Once registered, the CMTA will email you a link to join the video meeting. The CMTA will be using ZOOM video meeting software for these events. You do not need to install ZOOM software but internet access is required.