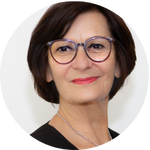 The Charcot-Marie-Tooth Association added to its already deep bench of CMT experts March 30, appointing Martine Garnier, PhD, EMBA, to its Therapy Expert Board (TEB), one of the three legs of its STAR Advisory Board.
Garnier, the director of drug discovery and development, alliance project manager and founder of MG Pharma Consulting, said she is "proud to be joining the STAR Advisory Board to contribute to the CMTA's patient-focused mission and vision by helping push the boundaries of science to deliver the next-generation life-changing medicines to CMT patients."
CMT is a progressive disorder of the peripheral nerves that causes people to lose the normal use of their feet and legs. Symptoms include foot deformity (very high arch ed feet) and foot drop (inability to hold foot horizontal); a slapping gait (feet slap on the floor when walking; loss of muscle in the lower legs, leading to skinny calves; numbness in the feet; and difficulty with balance. Hands and arms may also be affected.
The CMTA is a patient-led nonprofit whose mission is to cure this incurable disease. It does so with an aggressive, multipronged attack, bringing together a group of top-flight researchers and experts and directly funding their work. CMTA launched its Strategy to Accelerate Research, or STAR, in 2008 to capitalize on breakthroughs in genetics and dramatically speed up the pace of CMT research. Since then, the CMTA has invested $23.5 million in STAR and made great strides toward developing treatments for CMT.
The TEB evaluates the translational quality of ongoing and proposed projects, focusing on the pharmacological approach of disease-area project team efforts, the potential to form strategic alliances with pharmaceutical partners and preclinical strategy. The TEB may also take an active role in managing and monitoring strategic alliances.
Garnier brings to the TEB 20 years of experience leading drug discovery and clinical development projects within pharma, biotech and CRO organizations, with expertise in small molecule therapeutics and neuroscience. She has a strong scientific acumen gained during 10 years of international academic research experience in France, the United States and Italy.
Throughout her career, Garnier has worked on a wide range of target classes and disease areas, including oncology, antibiotics and rare diseases. She joined GSK Neuroscience R&D in 1995, contributing to establishing GSK pain research and psychiatry R&D expertise in Milan and Verona Centers of Excellence for Drug Discovery. She also supported several biotech projects, advancing more than 20 candidates and preclinical assets from lead optimization to clinical stages.
Garnier received her PhD in Molecular Pharmacology and Toxicology from Paul Sabatier University in Toulouse, France, and her Laureate Executive MBA from Paris HEC. She has received research grants and awards from Georgetown University Medical Center, Telethon Italia and Fondation HEC and has written more than 33 peer-reviewed publications.