2023 Marks the 10th Annual Cycle 4 CMT

Join one of our nationwide virtual rides or start your own ride/walk and invite others to join! The Virtual Cycle 4 CMT event can be done anytime between May 1 through November 30, 2023.
Cycle 4 CMT is all about riding your bike, encouraging others to join and raising funds to support CMTA-STAR research. There is no time like now to register, donate, cycle and/or sponsor a cyclist: Visit the 2023 Cycle 4 CMT Website
Wherever you Cycle 4 CMT, you earn life-changing swag. Why life-changing? When you wear our swag, you'll be the coolest person in town! Really!
With your help, we can reach our $400,000 goal, giving individuals affected by CMT hope by funding promising research projects, bringing us closer to clinical trials and potential life-altering treatments. Let's embrace the challenge for all our loved ones with CMT.
---
About Last Year's Event – Cycle 4 CMT 2022
More than 1,600 people supported the Cycle 4 CMT in 2022 to change the world for people living with CMT. We had our signature event in Vermont, and two virtual rides in Manitowoc, Wisconsin and San Francisco. We are so grateful to all participants who've made this event a booming success! An extra thanks to all our sponsors, with a special shout out to the Automaster, Select Design, and The Old Lantern Inn and Barn!
---
About the Cycle 4 CMT 2021
On August 25, 2021, we hosted the 8th Annual Cycle 4 CMT with 110 cyclists, 20 walkers and over 1000 donations! Cyclists and supporters from near and far flew in from all over the country to participate in this popular event.
Thanks to WCAX's Cam Smith's coverage of the event, we were in the news!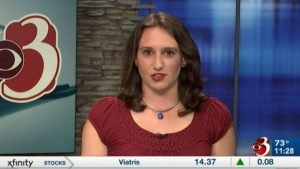 ---