Virtual Cycle (and Walk!) 4 CMT Fundraising Event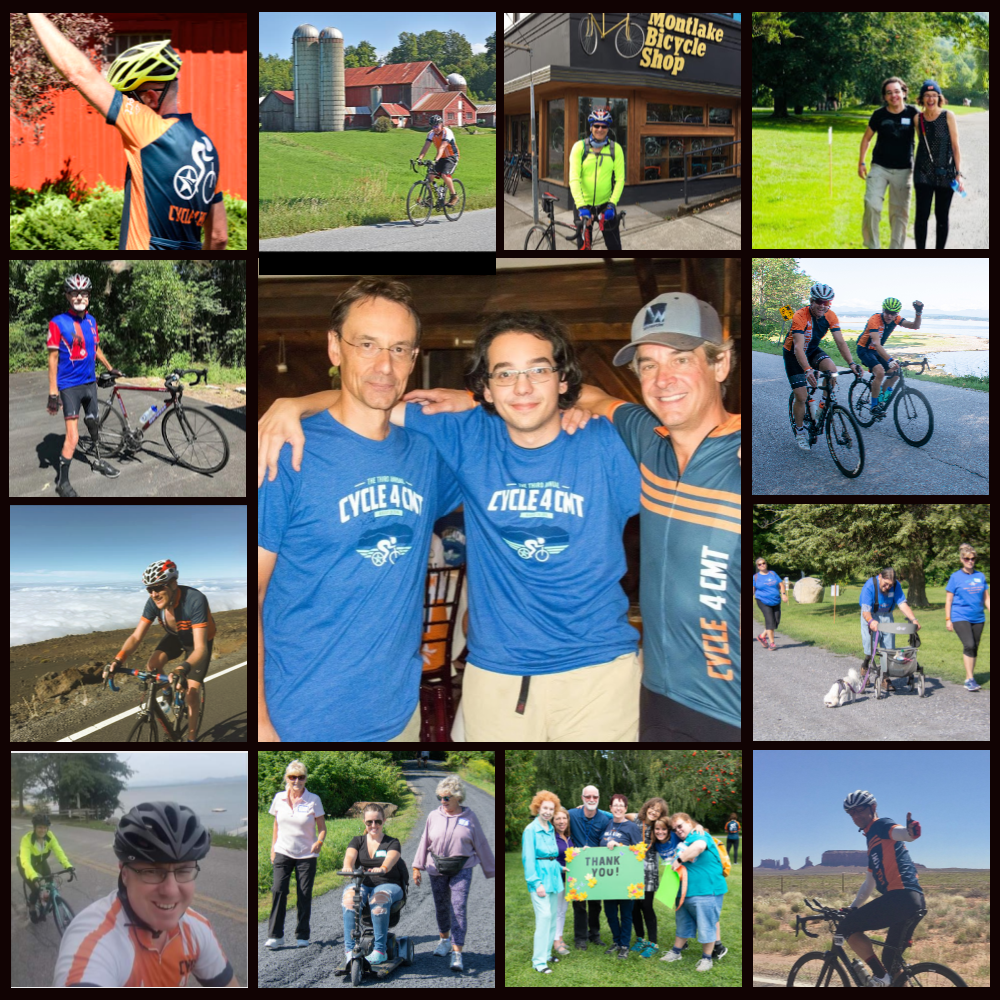 Help find a cure for CMT by joining others across the country for the VIRTUAL 7th Annual Cycle (and Walk!) 4 CMT. Anybody, anywhere can join between now and September 30, 2020.
Cycle (and Walk!) 4 CMT is a cycling, walking, rowing, swimming, rolling, horse riding or any other activity you love to do event. All the monies raised will support the development of new drugs to treat CMT, to improve the quality of life for those with CMT and ultimately, to find a cure! Help us keep research moving forward by registering (FREE) and participating as an individual or a team.
This year our goal is to raise $200,000 for CMTA treatment-focused research under STAR (Strategy to Accelerate Research).
Visit cycle4cmt.com for more information, including details on how to earn eye-catching, quality swag (Cycle 4 CMT tee-shirt, water bottle, tote, arm sleeves, buff, cycling jersey and down vest)!