When you participate in the Cycle 4 CMT in Vermont or do your "OWN" challenge, your donation will be doubled thanks to an exciting dollar-for-dollar match!
By joining the Cycle (and Walk!) 4 CMT this year, you're saying "NO!" to CMT and "YES!" to advancing CMT research TWICE as fast.
That's right — your gifts will automatically become TWICE as big and you'll be doing TWICE as much good! Between now and August 25, the CMTA's Board of Directors is matching your donations, dollar-for-dollar, up to $50,000!
Elizabeth, Yohan and Gilles explain how it all works: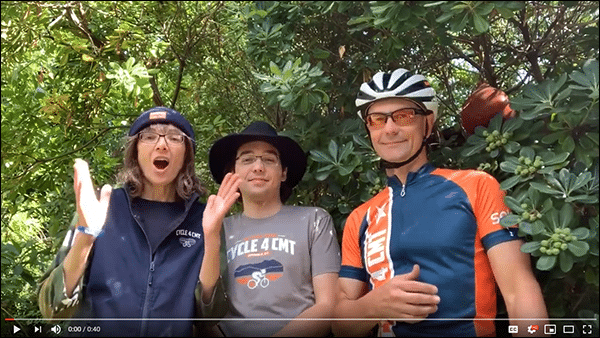 We have a $200,000 goal this year, so DONATE to a participant and/or REGISTER and spread the word! You can attend in person or do your "OWN" thing – anyone, any where can be a part of the movement!
We are stronger together. With your help, we can END CMT!