Welcome to this Special Edition of Access CMT Awareness Month, bringing you all the best in CMT news, personalities and entertainment from patients living with CMT around the world.
During Access CMT month, we will be showcasing stories about the brave, innovative and doggedly persistent members of our community. To us, they are the real celebrities.
We invite you to be part of Access CMT Awareness Month. Let's put on our OWN show.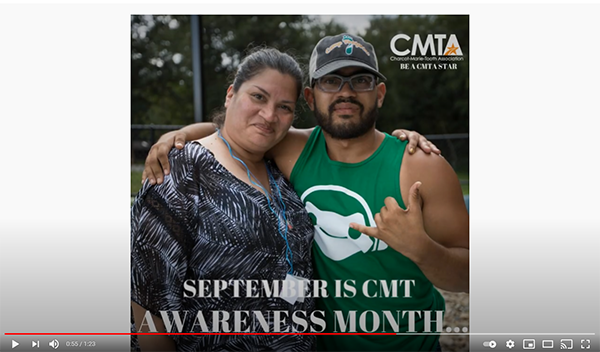 Five things you can do this month:
Add an Access CMT Awareness Month Facebook Frame to your profile pic on Facebook to promote your season of Access CMT.
Follow the CMTA on Facebook. We will be sharing videos of patients in the news and up close and personal interviews with some of our STAR Alliance Partners.
Start your season by going live on your Facebook page! Talk about living with CMT, maybe show off your AFOs…or tell us about your CMT Journey. And don't forget to tag the CMTA! To tag the CMTA, all you have to do is type @Charcot-Marie-Tooth Association: The Time is Now. You'll know you tagged us when the name turns blue.
Take your show to your hometown by contacting your local radio or TV station. So often, hometown news media are looking for extraordinary folks in their community, folks like you. Feature/health reporters are always looking for good human interest stories, and here's how to get in touch with them.
Buy a CMTA STAR for YOUR STAR. Each STAR purchased, will be placed on a CMT Hall of Fame and will be shared with the CMTA Community on September 30.