Westchester, NY CMTA Branch Meeting (Virtual) with Guest Speaker
Date/Time
Date(s) - 03/04/2023
10:00 am - 11:00 am

Please join us (via Zoom) for the next meeting of the Westchester, NY CMTA Branch on Saturday March 4, 2023, 10:00 am EST when we will gather virtually to welcome our guest speaker, Ashley McLeroy.  Our topic is "Tech for Daily Living".We'll go over devices that can be used by individuals with CMT at home for cooking, grooming, chores, and more! Ashley McLeroy is a southern girl from Alabama who is passionate about helping individuals with disabilities accomplish life goals through assistive technology. She is also a fellow CMTer!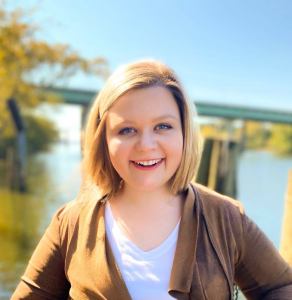 For 12 years she provided rehabilitation engineering services to Alabamians with disabilities in the areas of education, vocation, and independent living. Recently, she assumed the role of director for Alabama's AT Act program which gives her a new outlet for increasing access and knowledge of assistive technology. At home, she's just a wife and fur momma who understands the struggles of getting all the things done with chronic fatigue, pain, and muscle weakness. This is a wonderful opportunity to meet and network with others who have CMT. We hope you will join us for this informative meeting – all are welcome!
To receive the Zoom link needed to join this meeting, please RSVP to Bill Helmke: westchestercmtabranch@cmtausa.org.