Toronto, Canada CMTA Branch Meeting (Virtual) with Elizabeth Misener
Date/Time
Date(s) - 04/09/2022
1:00 pm - 3:00 pm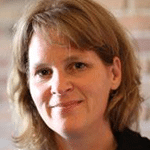 Please join us for the next meeting of the Toronto CMTA Branch on Saturday, April 9 from 1-3pm EST. It will be a virtual meeting with access details shared closer to the date. Our special guest will be Elizabeth K. Misener, PhD, LMSW for a session focused on Mental Health Wellness: tools to lean on when you need support and key practices to strengthen your mental well being for everyday life. Elizabeth loves being a part of the CMTA community as her husband and son both have CMT1B. Elizabeth and David met in high school (in Ontario, Canada) and have spent the last 33 years thriving with CMT in their lives. They settled in Upstate New York 22 years ago and have two teenage sons, one of whom has CMT1B.
RSVP to branch leader Mike Driedger to get the link needed to join the virtual meeting: torontocmt@gmail.com.
More on Elizabeth: Elizabeth received her MSW from Syracuse University in 1998 and her PhD from SUNY at Albany in 2001. She has been
trained in a variety of therapeutic modalities including Solution Focused, Problem Solving Therapy and approaches from the "Science of Happiness" that include enhancing mindfulness, character strengths (www.viacharacter.org), and gratitude.
Elizabeth has been working with clients to alleviate depression and decrease anxiety for over 18 years. She believes that when people experience severe life stressors, it is not uncommon for their lives to unravel and for them to become stuck in the pain. Her passion is listening to her clients' stories and providing evidence-based tools to support them in their journey dealing with depression, anxiety, grief, suicidal thoughts, life transitions and everyday struggles. She has experience working with a range of individuals, including college students, seniors, and adults facing life balance issues, as well as families dealing with disabilities.