St. Louis CMTA Patient/Family Conference
Date/Time
Date(s) - 09/07/2019
8:00 am - 2:00 pm
Address
Marriott St. Louis West, 660 Maryville Centre Dr, St Louis, MO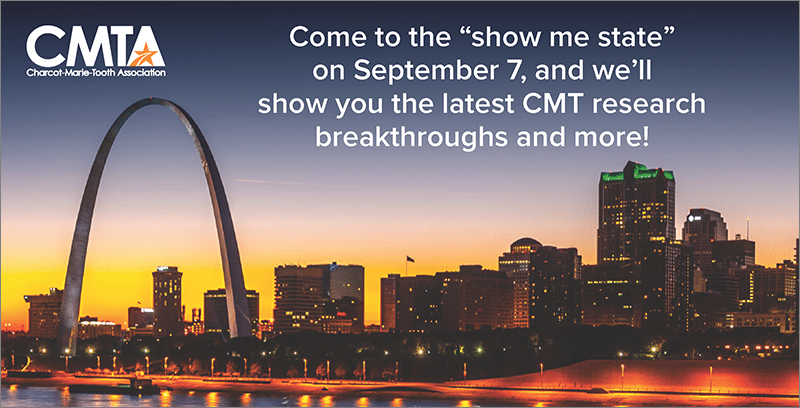 The Charcot-Marie-Tooth Association (CMTA) will hold the St. Louis, MO CMTA Patient/Family Conference at the Marriott St. Louis West, 660 Maryville Centre Dr, St. Louis, MO 63141, from 8:00 am – 2:00 pm on Saturday, September 7, 2019. A hot breakfast will be served from 8:00 – 9:00 am. During this time you will have an opportunity to speak with CMT experts.
Topics include neurology, genetics, surgery, research updates, physical therapy and much more! Registration is $40.00 (non-refundable). Seating is limited, so don't wait to reserve your seat(s)! Our exciting program will feature neurologist Raghav Govindarajan, physiatrist Vovanti Jones, and foot & ankle surgeon Kyle Fiala. Amy Gray, CEO of the CMTA, will be sharing STAR research updates, and we will have several additional speakers in the areas of physical therapy, orthotics and more. We will also be sharing information on the many ways in which patients can be partners in the research process.
It will be a fun and informative day. We hope you can join us!
Sponsored by