Seattle, WA CMTA Branch Meeting
Date/Time
Date(s) - 10/12/2019
12:30 pm - 3:00 pm
Address
University Of Washington Medical Center, 1959 NE Pacific St/1st Floor Plaza Cafe/Conf A-D, Seattle, WA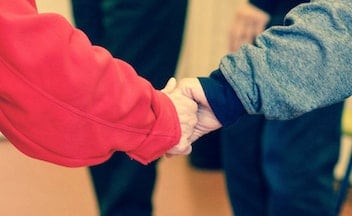 Please join us for the next meeting of the Seattle CMTA Branch!
Tentative agenda/topics:
12:30- 1:30
Nutrition and CMT
A light nutritious lunch will be served. Compliments of your group leaders.
1:30-1:45 Break
1:45-3:00
Exercise and yoga for CMT'ers:
—John Stern, Yoga teacher will discuss yoga breath awareness and practice, and using breathing techniques to temper & subdue anxiety.
—Julie Stone (one of our new group members) will talk about her new videos designed especially for CMT'ers. She will take us through some exercises to strengthen the core and hands.
RSVP: Denisesnow@comcast.net
Location Directions: We meet at the UW Medical Center, Plaza Cafe Located at the back of the hospital on NE Columbia Rd.
–The best way to get to the back of the hospital is to take NE Pacific St. (which runs in front of the hospital).
–Turn onto 15th Ave NE, which will take you to NE Columbia St.
–The best way to enter The Plaza Cafe is by driving around the back of the hospital, and park in S1 parking, lower level by the facilities plant at the corner of NE Columbia Rd. and Ferry Pl. NE (no charge on Saturdays).
–There is a door by the handicap parking spots. Go through that door, follow the hallway to elevators. Go one floor up. As you get off the elevator, there is a Plaza Cafe door to the right.
If you have not been there before, make sure that you allow yourselves plenty of time.