2021 Patient/Family Conference (Virtual)
Date/Time
Date(s) - 11/06/2021
10:00 am - 4:00 pm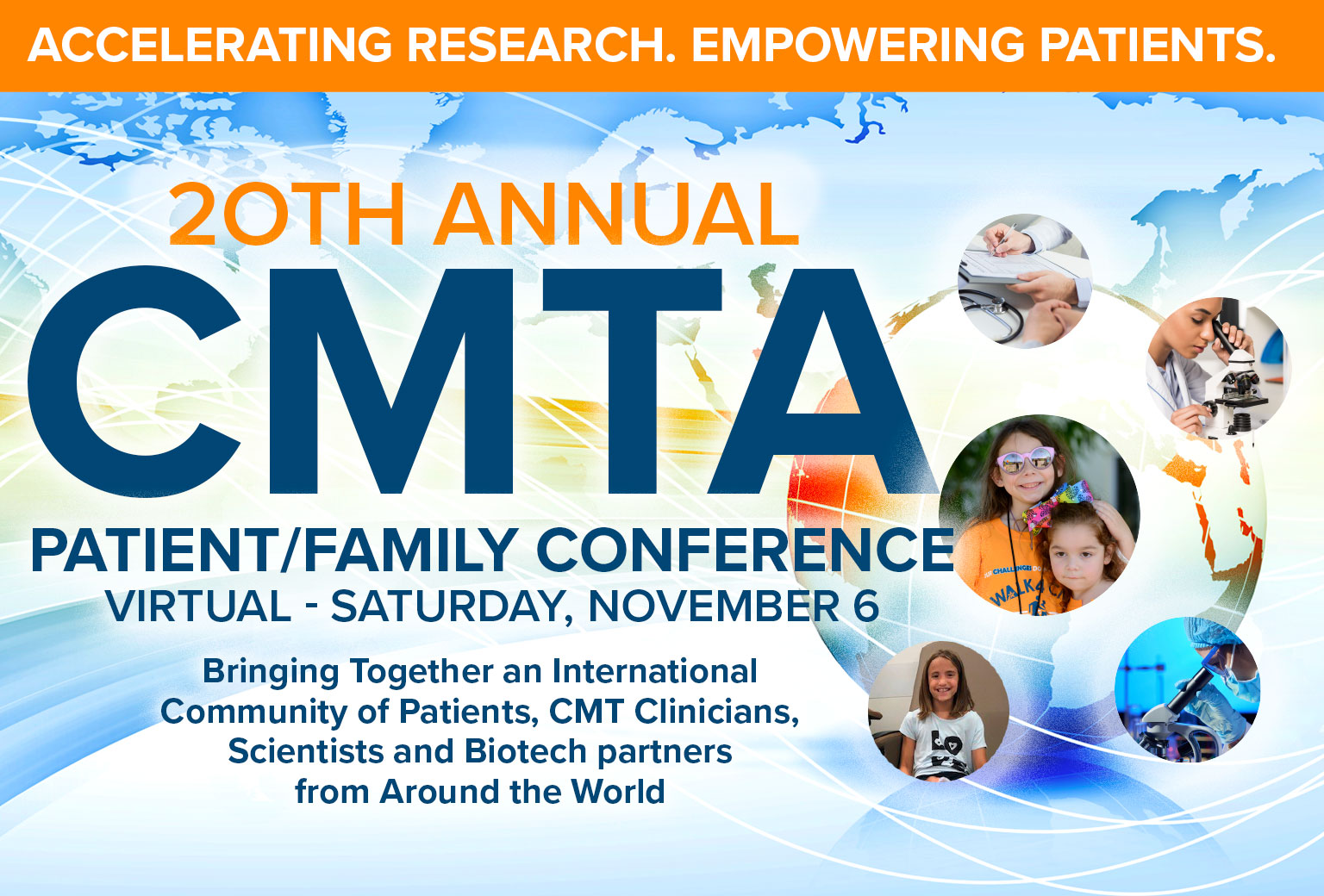 The CMTA will bring together patients from across the globe, world class CMT clinicians, scientists, and biotech partners for an interactive day of education and connection. The conference will be held on a virtual platform called Airmeet. You will be able to attend conference sessions and enjoy engaging with others in the CMT community all in one virtual gathering place.
Learn more about CMT and the most recent scientific breakthroughs in our CMTA-STAR research program. Hear about the latest resources in managing your CMT symptoms. Get involved and be a part of our global community that is helping accelerate research for a cure!
During the conference there will be two sessions running simultaneously throughout the morning and you are welcome to join the meeting that is relevant to you. All sessions will be recorded and you can watch missed sessions later.
For more information about the conference, please contact Laurel Richardson, Director of Community Outreach, Laurel@cmtausa.org.