Orange County CMTA Branch Meeting (Virtual) with Orthotist
Date/Time
Date(s) - 08/03/2021
7:00 pm - 8:30 pm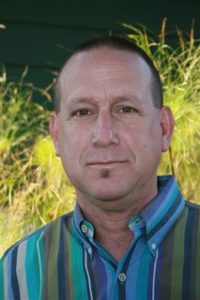 Please join us for the next meeting (via Zoom) of the Orange County CMTA Branch on Tuesday, August 3 at 7:00 p.m. Pacific Time when we will welcome guest speaker David Cooney, PT, CPO. David is an orthotist with the Prosthetic Orthotic Group in Culver City and he supports the team of CMT experts at the CMTA Center of Excellence at Cedars-Sinai Medical Center. David received both a Bachelor of Science and a Master of Science degree in Physical Therapy from the University of Southern California School of Medicine. His continued interest in the biomechanics of the human form led him to a certification in both prosthetics and orthotics from the University of California Los Angeles. His multiple credentials of Registered Physical Therapist and Certified Prosthetist Orthotist have allowed him to provide exemplary prosthetic and orthotic care for over 30 years to a worldwide clientele.
Please join us for this incredibly informative meeting during which we learn about bracing/AFO options for CMT patients. There will be plenty of time for Q/A. All are welcome!
To receive the ZOOM link needed to join this meeting, please RSVP to branch leader Beth Dorin: beth.dorin@gmail.com. 
More on David Cooney: David is an advanced practitioner with significant clinical experience in Lower Limb Prosthetics and Orthotics, Spinal Orthotics and Cranial Molding Helmets. David has been providing exemplary care for over 30 years. In addition, he has been a registered physical therapist for an equal duration. He holds a Bachelor of Science and Master of Science degree in Physical Therapy from the USC School of Medicine. He completed the Prosthetic and Orthotics education extension program from the School of Medicine at UCLA. He is certified in both Prosthetics (1983), and Orthotics (1984) by the American Board for Certification.
David's expertise in prosthetics and his reputation for exemplary patient care and functional outcomes have made him a sought-after practitioner for patients around the world. He is certified to provide all options available in the theater of microprocessor knees and ankle/foot combinations; elevated vacuum applications including the Harmony, WillowWood One, Unity and Evolution systems, and is well-versed in the practice of the most current Trans-tibial and Trans-femoral Socket designs.
David is also a practiced clinician in the advancement of and applied biomechanics of triplanar management in advanced lower limb orthotics. He has published numerous articles in both prosthetics and orthotics, has designed various orthotic devices for the field, and provided lectures and in-services to a plethora of physicians and physical therapist groups, both local and national. He is a member of the American Academy of Orthotists and Prosthetists, American Orthotic and Prosthetic Association, American Physical Therapy Association and is a Cedars Sinai Medical Center Craniofacial Team associate.