Monthly Education: Parenting Kids with CMT – A Conversation (Virtual)
Date/Time
Date(s) - 06/29/2021
8:00 pm - 9:00 pm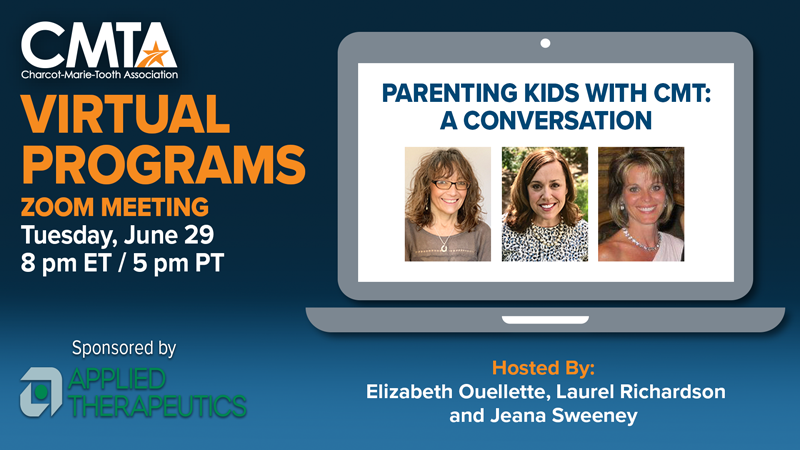 Please join us for our next CMTA monthly education meeting on Tuesday, June 29th at 8 pm Eastern Time / 5 pm Pacific Time for an informal conversation among parents of kids with CMT, led by CMTA parents Elizabeth Ouellette, Laurel Richardson and Jeana Sweeney. We will cover topics ranging from genetic testing (to test or not to test?), explaining CMT to children, to managing school-related issues, and how to find a CMT expert. This will be a casual but informative discussion among parents whose children have a CMT diagnosis. Although we are not licensed counselors or behavioral experts, we have CMT or our children have CMT or both. Come chat with us!
Once you've registered, the ZOOM link will be sent to you in an email confirmation. This meeting will be recorded and available for viewing at a later date. REGISTRATION FORM: https://interland3.donorperfect.net/weblink/WebLink.aspx?name=E13111&id=232
Please send your questions in advance of the meeting to Laurel Richardson: Laurel@cmtausa.org.