Manitowoc, WI CMTA Branch Meeting (Virtual) with Special Guest
Date/Time
Date(s) - 03/14/2022
6:30 pm - 7:30 pm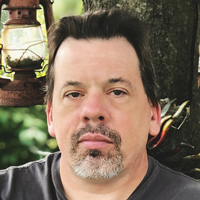 Please join us (via Zoom) for the next meeting of the new Manitowoc WI CMTA Branch on Monday, March 14 at 6:30 p.m. Central Time when we will welcome CMTA Advisory Board member Kenneth Raymond. Kenneth has devoted his last 20 years since receiving his CMT diagnosis to studying, researching, and learning all things CMT, with an emphasis on the genetics of CMT as they relate to everyday CMTers.  A CMT blogger, author, and a CMT genetics subject matter expert, Kenneth is a CMT advocate who is committed to raising CMT awareness through fact-based information rooted in the latest understandings of CMT. Kenneth will be sharing information on the topic of genetics, genetic testing and testing resources for CMT.
We hope you will join us for this informative meeting. All are welcome!
RSVP to branch leader Barry Hett to receive the Zoom link needed to join this meeting: barryhett@gmail.com.