Jacksonville Virtual Bingo Night
Date/Time
Date(s) - 02/23/2021
7:00 pm - 9:00 pm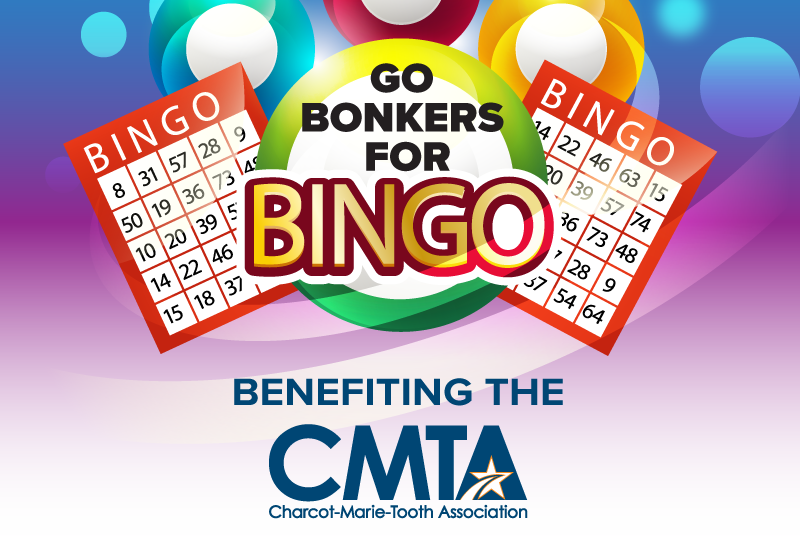 The Jacksonville CMTA Branch invites you to take part in a virtual bingo night via Zoom to help raise funds to support the CMTA.
Registration for the event is $5.00 and includes 1 bingo card. Additional cards are available at $5 each. Custom bingo backgrounds can also be purchased for $5.
All proceeds will support the CMTA's mission to generate the resources to find a cure, to create awareness and to improve the quality of life for those affected by CMT.
(If you are unable to attend the Jacksonville Branch Bingo Night and would like to donate to the event, simply click here and you will be able to make your tax-deductible donation online.)