Houston Patient Conference
Date/Time
Date(s) - 11/19/2022
9:00 am - 11:30 am
Address
Houston Marriott Medical Center/Museum District, 6580 Fannin Street, Houston, Texas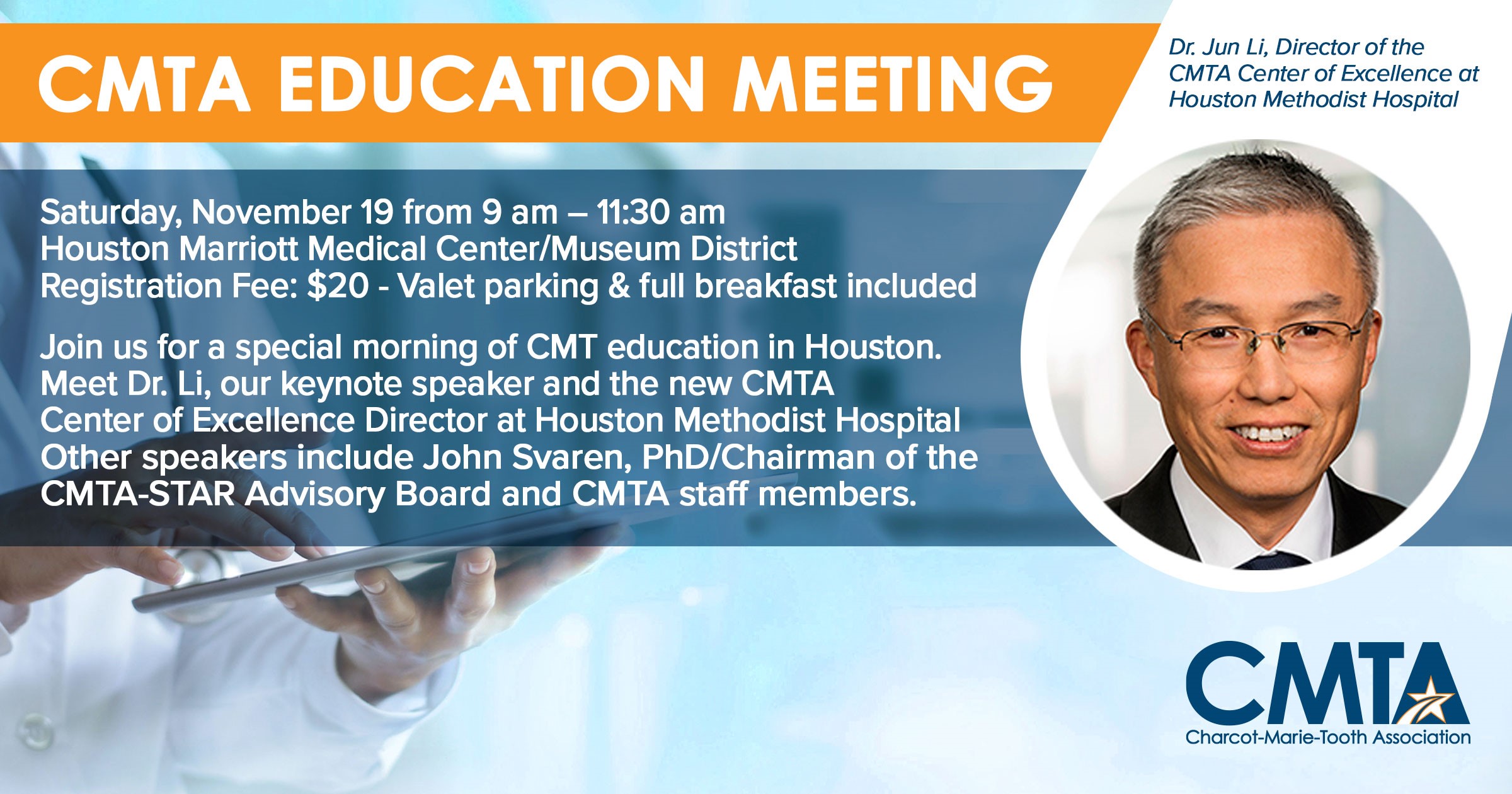 Come meet Jun Li, M.D, Ph.D. and his team from the CMTA Center of Excellence, Houston Methodist Hospital on November 19th from 9:00 a.m. to 11:30 a.m. at the Houston Marriott Medical Center/Museum District.
Speakers will include:
Dr. Jun Li and team members from the new CMTA Center of Excellence at Houston Methodist Hospital will provide information about CMT and the patient experience at the CMT Clinic at Houston Methodist Hospital.
John Svaren, PhD will be sharing CMT-STAR research updates.
CMTA Staff will be sharing information about patient resources and community events.
We hope you will join us for this special event! Reach out to Laurel Richardson/Director of Community Outreach with questions: Laurel@cmtausa.org.