CMT/Peripheral Neuropathy Day at Gladstone Institutes
Date/Time
Date(s) - 01/18/2023
3:00 pm - 6:30 pm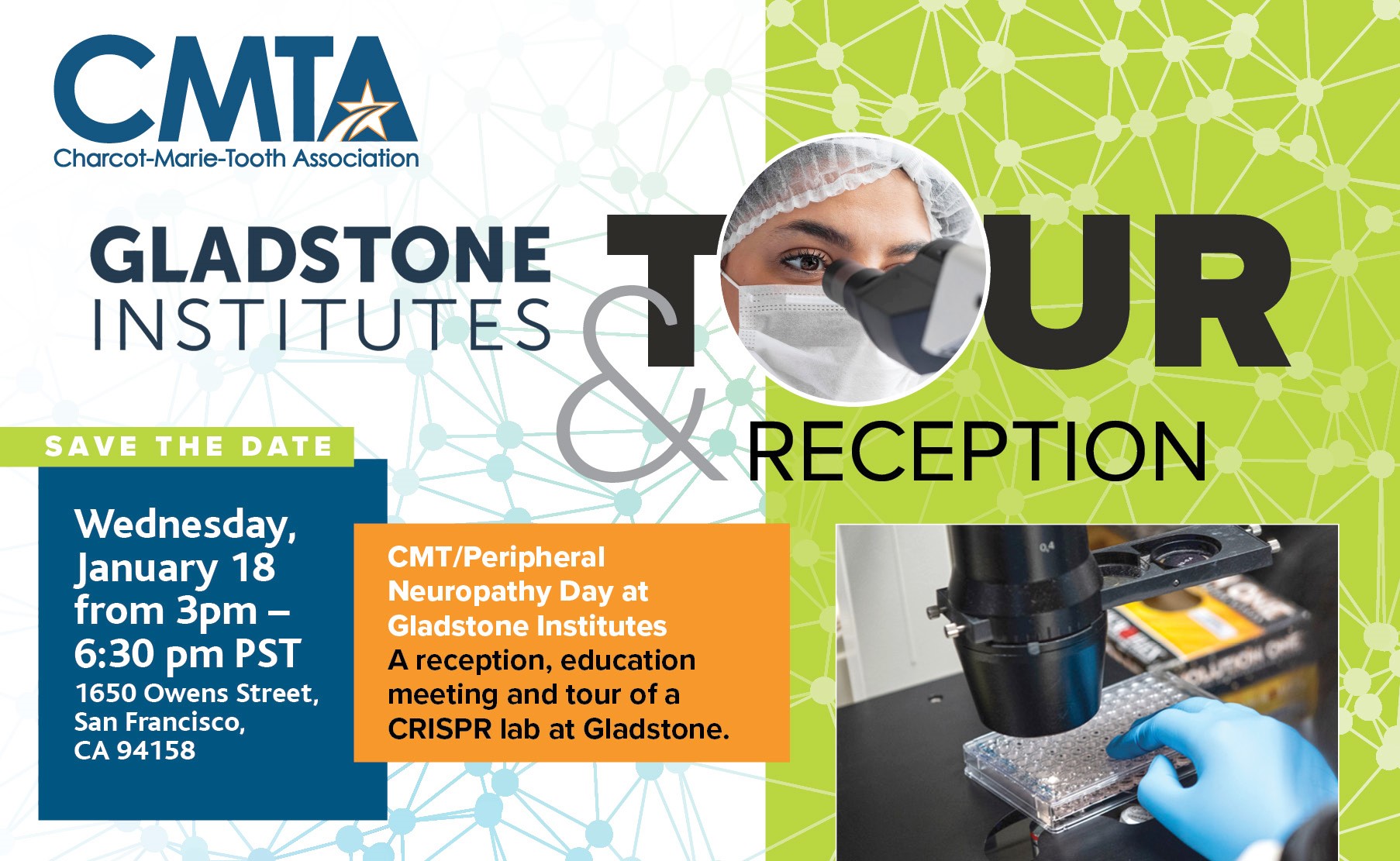 The CMTA will be hosting a special event with our research partners from Bruce Conklin's Lab at Gladstone Institutes in San Francisco. People living with CMT will get a firsthand peek inside the Conklin Lab at Gladstone Institutes and will enjoy an education presentation on the work being done currently in Bruce Conklin's Lab to accelerate treatments for CMT.
Registration is required but there is no fee to attend. Parking is available directly across the street from Gladstone Institutes and the Gladstone building is fully accessible.
We hope you will join us for this special event! Reach out to Laurel Richardson/Director of Community Outreach with questions: Laurel@cmtausa.org.